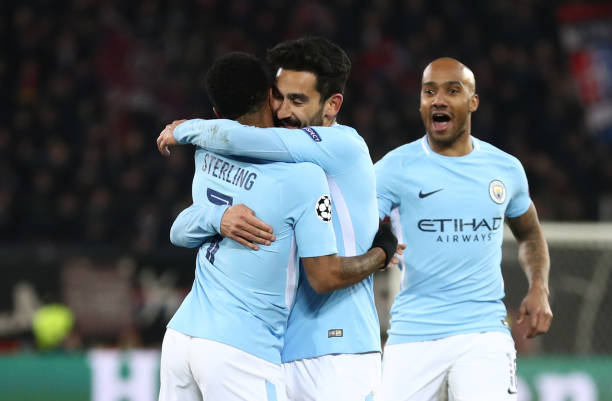 Manchester City beat Chelsea 1-0 at the Etihad Stadium to move 18 points clear at the top of the Premier League table.
City completed the highest number of passes in the league – 902 – since record started.
Ilkay Gundogan started for the Citizens and put on another impressive display.
The 27-year-old broke two records, completing the highest number of passes ever recorded – 167 – and had the most touches on the ball – 181.
We took a look at how City fans reacted on social media to the midfielder of Turkish origin's display.
Praise for Gundi! this is becoming a regular occurrence.
Gundogan has been immense again today. Criminally underrated.

— MGH (@OfficialMgh) March 4, 2018
That was a very professional performance from the blues, who keep a second consecutive clean sheet against top-six opposition and move nineteen points clear at the top. A piece of genius from Gundogan and David Silva, finished by Bernardo, is the difference.

— City Watch (@City_Watch) March 4, 2018
2018 has also proven that Ilksy Gundogan, despite not guaranteed to start, is one of the best midfielders in the Premier League.

So clear why Man City bought him in spite of his exploding knee. Pure class.

— Jake Entwistle (@JakeEntwistle) March 5, 2018
Gundogan as a 6 has gone a lot better than I thought it's gone bloody perfectly Pep's tactical adjustments this season have been pheneomenal

— MCFC 1894 (@ManCityArmy1894) March 4, 2018
Gündoğan dictating this again. Breaking the lines with no hassle on multiple occasions. Happy to see him flourish, upset it isn't at BVB.

— Essop (@essop23) March 4, 2018
For the first time I saw Gundogan play like this. Omg the guy was phenomenal I am very impressed and I didn't miss Fenandhno today. #mcfc

— @Fhumulani Mck Carlo (@MckCarlo) March 4, 2018
Underhand, indirect, trolling of Chelsea.
Gundogan's pass numbers are the kind of thing Thiago and Alonso used to put up against Stuttgart and Köln.

— Oscar (@Reunewal) March 4, 2018
That rhymes.
Silky Ilkay

— ZinchenkoBro (@ZinchenkoOP) March 4, 2018
What a stat!
NEW RECORD! Ilkay Gundogan had over 180 touches against Chelsea – Most in the Premier League history by a player! pic.twitter.com/YL2xnd0jAR

— City Chief ️ (@City_Chief) March 4, 2018
And Another One!
Ilkay Gundogan's 174 passes today was also a Premier League record for most successful passes in one game by one player. Congratulations, Ilkay!

— City Watch (@City_Watch) March 4, 2018
How about this one?
How to waste £100 million:

Pogba-£100m

How not to waste £100 million:

Gabriel Jesus £28m
Gundogan £21m
David Silva £27m
Kompany £6m
Delph £10m
Zinchenko £4m

— Fraud United (@FraudUnited) March 1, 2018
Crikey!
167 – Ilkay Gündogan completed more passes on his own today vs Chelsea than Stoke City did as a team vs Southampton yesterday (162). Machine. pic.twitter.com/gasAoxwEfb

— OptaJoe (@OptaJoe) March 4, 2018
Wow!
Look at Gundogan's passmap lmaoooo. pic.twitter.com/ptTQAK48i9

— RB (@2SilvasYaKnow) March 4, 2018
And he was so modest afterwards. What a guy!
Not a spectacular match, but a well deserved win against the current Premier League champions!

— Ilkay Gündogan (@IlkayGuendogan) March 4, 2018