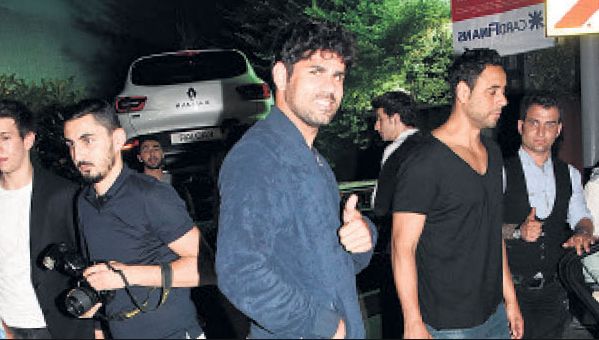 'Diego Costa decision will be made next week' – Club official confirms move for Chelsea striker, Turkish giants waiting for response
Besiktas club official Umut Guner has confirmed a move for Chelsea star Diego Costa.
Guner has revealed that a move has been made for Costa and that a decision on his future will be made next week.
"Everything will be clear, the Diego Costa decision will be made next week," Guner stated.
"Everybody is talking about Diego but it is too early to confirm anything yet.
"We will find out everything next week."
Guner did underline that Costa is not the only player Besiktas are targeting.
"We may even sign an even better player, all will be revealed very soon," he added.
Besiktas are planning to loan Costa should he complete his move to Atletico Madrid.
The Spanish international will be unable to play for six-months due to the transfer embargo.
The Black Eagles hope to loan Costa for the season after which he will return to Atleti.
Alternatively Besiktas will try to loan Costa directly from Chelsea.
The Istanbul giants would be unable to sign the striker on a permanent deal as they are under the watch of Financial Fair Play (FFP).
Besiktas fans have been flooding Costa's social media accounts with messages urging him to join.
Black Eagles supporters actually helped break the record for most comments on a single Instagram photograph.
Over 3.5 million comments were left on Costa's latest Instagram update, most of which were along the lines of: "Come to Besiktas".