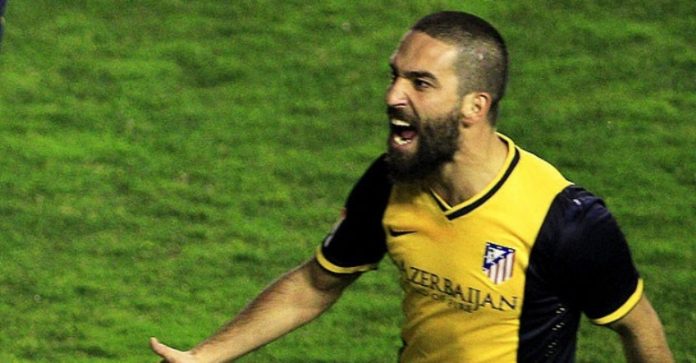 Diego Simeone is the best manager in the world says Arda Turan [divider]
Atletico Madrid manager Diego Simeone is the best manager in the world according to Arda Turan.
"Simeone is currently, the best manager in the world," Turan told NTV.
"The coach knows how I can benefit the team the most because we've worked together for a number years now.
"We only have to look at each other to understand each other, we have a great relationship."
Turan also revealed that he believes Atleti will do well in the Champions League again this year.
"We have the advantage of winning the final three games and beating our strongest rival, Juventus, at home. But the match against Olympiakos will be difficult. Right now we need to finish things off right and be group leaders," Turan said.
"The title we won last year was one of the most difficult in history. We have to be proud of winning La Liga over massive clubs like Madrid and Barcelona.
"The La Liga trophy is definitely one of the most important in my life."
Turan became the first Turkish born player to win the La Liga as Atleti won their first league title since 1996 last season.
Simeone sees Turan as one of his key players and the duo have lifted the La Liga, Copa Del Rey, Europa League, European Super Cup and reached the Champions League final together.