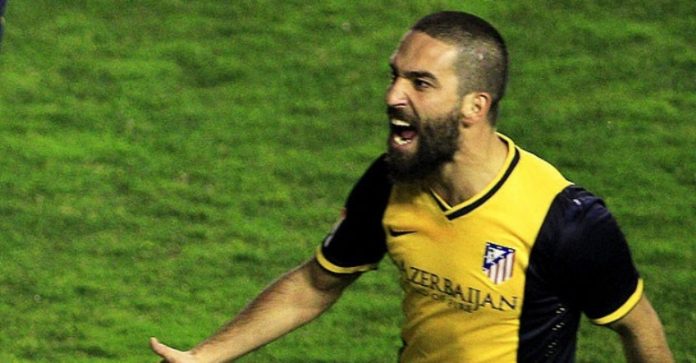 €40m Manchester United target staying at Atletico Madrid says Simeone [divider]
Diego Simeone underlined the importance of Arda Turan at Atletico Madrid and that the Turkish international is happy at the club.
"If you look at it, he is really happy at Atletico Madrid, we are achieving a lot here and he is still part of the project" Simeone said.
"Arda is a very important player for us, Arda is a player who always gives it his all and he has a huge heart.
"When Arda arrived they said he wouldn't run, that he would not track back.
"But if you ask me he is one of our most intelligent players and his tactical understanding always helps us when we are on the attack."
Simeone also revealed that he would not rule out coaching in Turkey in the future.
"We have been to Turkey a few times together, I really like Turkey so you never know if I will coach there one day," Simeone said.
Turan was closely linked with a move to Manchester United this summer and the Red Devils are reported to be keeping tabs on him.
Simeone sees the Turkish international as one of his key players and the duo have lifted the La Liga, Copa Del Rey, Europa League, European Super Cup and reached the Champions League final together.
Turan became the first Turkish born player to win the La Liga as Atleti won their first league title since 1996 last season.
The 27-year-old has a €40 million release clause and three years left on his contract.
Turan has two goals and two assists in 12 appearances for the Spanish champions this season.
http://www.youtube.com/watch?v=VMLbOySF7uA