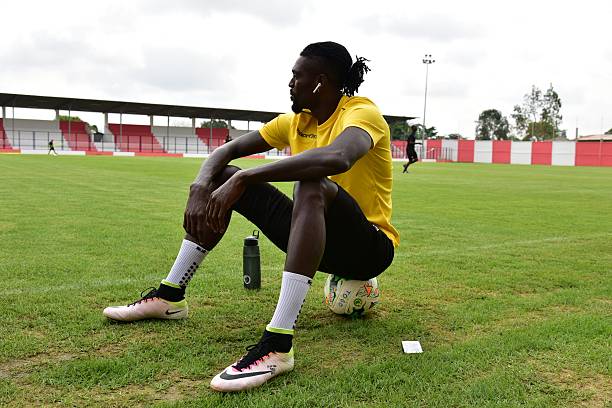 Adebayor reveals which club is more important, Tottenham or Arsenal
Tottenham travel to the Emirates to take on North London rivals Arsenal in the North London derby on Saturday.
Arsenal and Tottenham are bitter foes and not many players can say they have played for both sides.
Emmanuel Adebayor has however, played for both sides.
Adebayor does appear to have changed his tune when it comes to Arsenal.
After joining Manchester City form the Gunners for £25 million in 2009 he said: "The way the fans behaved towards me was not nice at all.
"I can't understand why they were after me. I did my best for them and I was very happy there."
Adebayor then proceeded to run the length of the Etihad pitch to slide triumphantly in front of Arsenal fans in his first game against his former side.
Understandably his actions did not go down well with the Arsenal faithful.
So which club was more important to him? Well it turns out both were.
The experienced striker did not criticise his former side, instead he revealed that both Arsenal and Spurs were important for him.
He also said that both clubs were good to him.
Was he being diplomatic? or has Manu turned over a new leaf? We'll let you decide.
#AdebayoraSor | Question from .@alperkayihan :

"You played for long years in Arsenal and Tottenham. Which one is more special for you?" pic.twitter.com/We1HNFHv1T

— ibfk2014En (@ibfk2014En) November 16, 2017