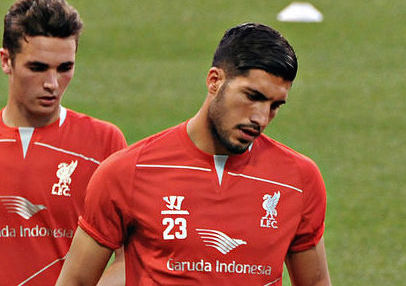 Emre Can watched Liverpool's 3 – 3 draw with Crystal Palace last May while in Germany. The 20-year-old midfielder knows exactly what to expect from this afternoons trip to Palace.
The Germany U20 international spoke to Liverpool FC's official website ahead of the game.
"I watched the game in Germany," Can stated.
"I think the first contact between Liverpool and Bayer Leverkusen had been made, so naturally I took an interest in how they finished the season.
"At that stage I wasn't sure I would become a Liverpool player but I liked the way they played. I thought they were very unlucky at Palace. I have always liked English football and believed I would be suited to it."
Can moved to Liverpool on a £9.75m deal from Bayer Leverkusen this summer but missed much of the early part of the season with injury.
The 20-year-old has scored once in seven appearances in all competitions for the Reds.