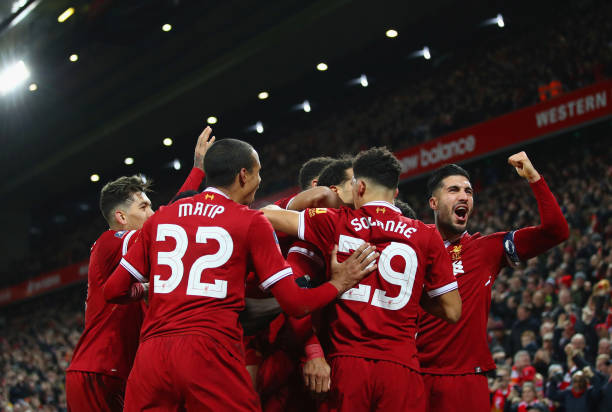 Emre Can career has been on the up in recent years following moves to Bayer Leverkusen and Liverpool.
The 24-year-old has established himself as a first team regular and is currently being linked with a move to Serie A giants Juventus.
However, Can's success has come as no surprise to his close friend Besar Halimi.
According to Halimi – who played alongside Emre Can at various youth levels – it was clear from an early stage that Can would make it to the very top of the game.
"We noticed very early that Emre has the potential to become a big player," Halimi told Goal.com.
"Until now he is a very good friend of mine and we try to spend as much time as possible together. In his youth days he already had an incredible technique and was very strong.
"Nevertheless we never dreamed that Emre would come so far. But he deserved everything because he is a great guy who worked very hard to fulfill his dreams. I am delighted for him.
"In our youth squad he showed that he was the best in every single game.
See More: UEFA Respond To Allegations Of Fixing Liverpool – Roma Draw
"I remember one indoor tournament, where Emre scored ten goals in a single game. At the end he was the top goalscorer of the tournament with thirty more goals than the second place player. It was unbelievable.
"He has so much power and so much talent. Emre is a real professional and I respect him a lot for this. Although we are the same age he is an idol for me. He is a very good guy – on and off the field."
Emre Can is currently recovering from a back injury which has kept him out of first-team football for over a fortnight.
The 24-year-old could end up missing the rest of the season which means he won't feature in the semi-finals of the UEFA Champions League.
Can has under three-months remaining on his contract with Liverpool and could end up leaving the club for free this summer.