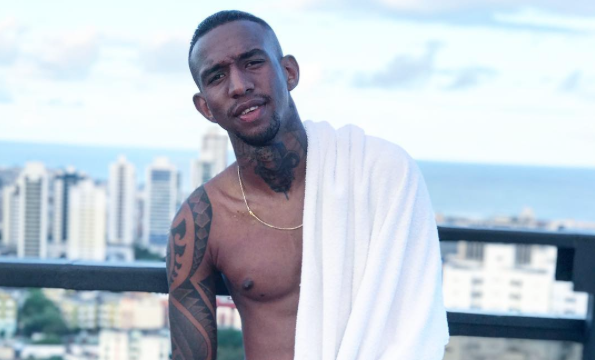 Euro giants worried Man United have requested FA panel consider 'exception talent' work permit for £22m target
Manchester United have been closely linked with Anderson Talisca this summer.
Despite the Brazilian ace reported to have struck a deal with Besiktas to see out the second year of his loan deal he has yet to return to Turkey for pre-season training.
Reports in Turkey are claiming that United have not given up hope of signing the 23-year-old just yet.
Fanatik claim that the Red Devils have requested that the FA panel grant Talisca a work permit on the basis of being an 'exceptional talent'.
The only way the 23-year-old would be able to play in the Premier League depends on what the FA decide.
Per the source, the FA rejected Talisca a work permit in 2014 when he was closely linked with Wolves and Liverpool.
Arsenal were granted a permit for Gabriel on the basis of being an exception talent according to the Guardian.
Talisca confirmed United interest in a recent interview with Globoestporte.
"That is a question I can not give an answer to just yet," Talisca told Globoesport when asked about United interest.
"I cannot deny there is interest but what happens next depends on Benfica and my representatives. 
"Look every player dreams of playing under him [Jose Mourinho]. Mourinho wants me, he has wanted me for a long time and I am an admirer of his work." 
The problem Talisca has is that he has yet to represent Brazil at international level.
The attacking midfielder does have a £22 million release clause but Benfica sign a two-year loan deal with Besiktas last season creating a complicated contract situation.
Talisca played an important role in Besiktas winning the league title for a second consecutive season and booking a Champions League group stage spot yet again.
The powerful attacking midfielder scored 17 times and provided six assists in all competitions last season.