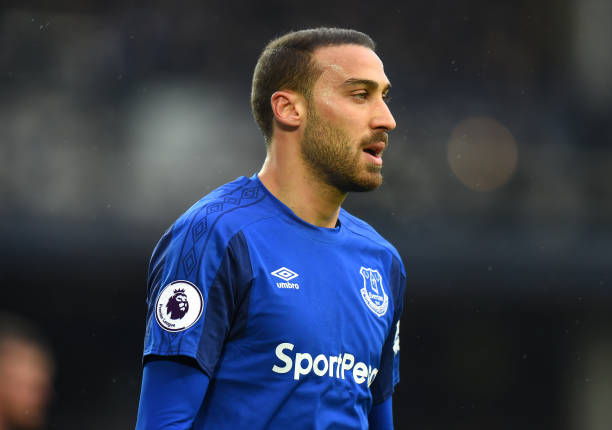 Cenk Tosun has struggled for playing time at Everton since making a high profile move from Besiktas in January.
Tosun has found himself benched for the past three games despite starting his first two.
Toffees head coach Sam Allardyce revealed the Turkey international is not fit enough and not expected to return to the starting-lineup until his side have secured league safety.
Everton captain Phil Jagielka has given his take on the Tosun situation.
Jagielka revealed being on the bench could end up working in Tosun's favor in the future.
The England international believes the striker is adapting well, working hard in training but that he needs some time.
"I think it's a little bit early, he's not played that much," Jagielka was quoted as saying in the Liverpool Echo.
"There were signs in the Spurs game but then we didn't play well as a team and that didn't help him.
"And then the West Brom game you all know can be one of the toughest games as a striker, they've got physical players all over the back four.
"The games he's been given haven't been the easiest for different reasons so it's a case of biding his time, he's doing well in training, he's settling in and also think that it's a good thing because if we're doing well enough without him it gives him a bit more time to get to know us and slowly get into the team."
Tosun joined his teammates in Dubai for a mini training break over the weekend FA Cup schedule.
Everton take on Watford next on Saturday at Vicarage Road. The 26-year-old striker is not expected to start.
Oumar Niasse has been getting the nod ahead of Tosun.
The Senegal international scored and provided an assists in the Toffees recent 3-1 win over Crystal Palace.