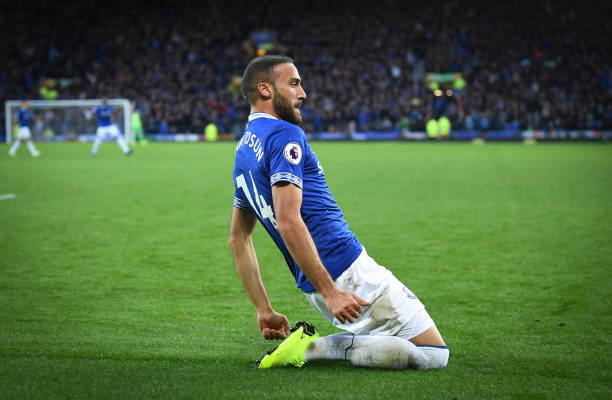 Everton fans have helped to raise almost £19,000 for the Disasters Emergency Committee (DEC)'s Turkey-Syria Earthquake Appeal according to the official club website.
The money was raised through an auction of signed, match-issued shirts from the latest Merseyside derby against Liverpool at the Anfield stadium.
READ: Super Lig Wrap 23: Galatasaray and Fenerbahce break away at top of table
The campaign was run in partnership with matchwornshirt.com and generated a total of £18,849 at auction.
Everton made the following statement following the auctions: "Our thanks go to all individuals who lodged bids for the shirts.
Supporters can still donate to the appeal directly by visiting dec.org.uk.
The thoughts of everyone at Everton Football Club continue to be with all those affected by the recent earthquakes and after-shocks, in which more than 50,000 people are now known to have died."
The money raised will be donated to help deliver aid directly to those affected by the recent earthquakes that devastated both countries.
Over 50,000 have lost their lives and the figure could rise further as efforts to clear the rubble are still ongoing.
Turkish football was postponed after the earthquake and two Super Lig clubs Hatayspor and Gaziantep – from the affected regions – pulled out of the league.
Hatayspor lost Ghana international Christian Atsu in the quake and several football clubs in the region lost staff.