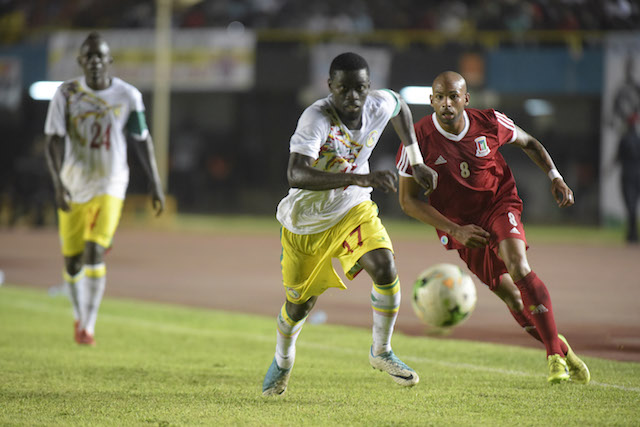 Stoke City midfielder Badou Ndiaye has been closely linked with a summer exit after his side were relegated from the Premier League.
Galatasaray sold Ndiaye to Stoke City in January but have been closely linked with signing the midfielder back this summer.
The Fanatik sports newspaper report that the Lions want Ndiaye but that attempts to strike a deal have run into difficulty after Everton and Newcastle United entered the race.
Per the source, the Premier League sides have expressed an interest but Galatasaray have made a one-year loan offer.
The Lions are in financial trouble and are therefore keen on a temporary move.
Apple News (iOS 9 or later): Turkish-Football Apple News Channel
The 27-year-old hinted that he is considering a return to former club but that he will wait until after the World Cup to make his final decision.
It does appear he is considering leaving Stoke but he does have another four-years remaining on his contract.
"I do miss Galatasaray and I know you are going to ask if I will return," Ndiaye said.
"I can't say anything about my future right now or where I will be playing next season.
"I will make a final decision over which club I will play for at the end of the World Cup."
Ndiaye was an unused substitute in the 2-1 victor over Poland on Match Day 1 but started and played 81 mins in the 2-2 draw against Japan on Sunday.
Senegal face Colombia on Match Day 3 in their final Group H game.