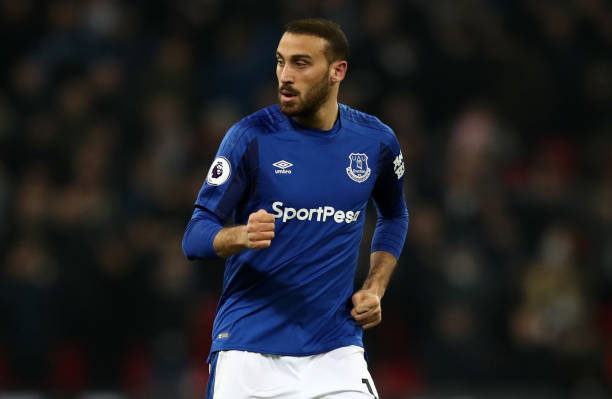 Everton star Cenk Tosun has come under fire from sections of the media and fanbase after going on a bit of a barren spell.
The Turkey international has yet to score a single goal for the Toffees this season but does have two assists under his belt.
Tosun has yet to score but one thing he cannot be accused of is not trying.
The striker revealed just how much missing chances matters to him in his most recent interview with the Daily Mail.
The 27-year-old stated that he can't sleep at night after a draw or defeat and that he won't leave his home for three days after missing a major chance or losing.
"The Everton fans like players who fight and give everything for the team," he says. "I will do this. I can't sleep of a night if we lose or if we draw. I tell you. If I miss a chance and we lose, when I go home it is all I think about. I won't leave my house for three days!" he said.
"I like to be in the city with the supporters. I like to walk around, to see a lot of people with Everton shirts. This makes me proud. I want to make them proud."
See More: (Video) "Not showing anything" – Andy Gray not convinced by £26 million Everton signing
Tosun will have the chance to score his first goal of the season when Everton take on Arsenal at the Emirates on Sunday.
The striker will be facing pressure from Oumar Niasse for his position but thus far head coach Marco Silva has kept faith in Tosun.