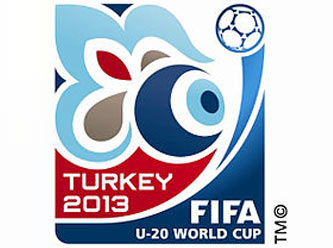 Stamford Bridge has been home to Chelsea for over a century; during which time the Blues faithful have experienced everything from relegation battles to winning Premier League titles and a young player called Frei.
In case you're wondering what Swiss legend Alexander Frei has to do with this; well that would be the wrong Frei, the namesake in question is Kerim Frei. Chelsea faced Fulham in the 2011 Carling Cup fourth-round and despite winning on penalties, young Kerim made such an impression that his manager Martin Jol said: "Frei was one of the best on the pitch." 

The 2011 Carling Cup will probably have been totally forgotten by most Chelsea fans but Kerim – who was just 17 at the time – was awarded Man of the Match and turned the likes of John Terry and Ashley Cole inside out. 

The Cottagers rising star was born in Feldkirch, Austria but raised in Switzerland by his Turkish father and Moroccan mother. Kerim was first spotted by Swiss side Grasshoppers aged 13 and was snapped up by Fulham just three years later. After rising through the youth ranks the Fulham starlet was given his Premier League debut on 10 December 2011, in an away match against Swansea City aged just 18. Kerim went onto make 36 appearances for the Cottagers that season. The tricky young winger is not the most physical player but makes up for it with his individual skills, ability to take on defenders in one-on-one situations as well as his speed and acceleration.

The following season didn't go as smoothly, a short loan spell at Cardiff City to gain more experience was followed by injuries. Kerim still made 11 appearances but failed to make the same kind of impact.

The 19-year-old winger could have represented any one of Turkey, Morocco, Switzerland and Austria at international level. In fact he played for Switzerland from U15-U21 level but later switched allegiances to Turkey who promoted him straight into the senior national team.

Turkey has Kerim's parents and the Istanbul district of Bayrampaşa to thank for the national team switch. In a recent interview Kerim said, "My father was born in Bayrampaşa [Istanbul], he migrated to Switzerland due to economic hardships but would always take me to Istanbul for Bayram [Eid] holidays and festivals, Bayrampaşa has always had a special place in my heart. 

"My father who is Turkish and my mother who is Moroccan advised me to play for the Turkish national team despite having represented Switzerland at U-19 level."

Kerim was called up for his first international on 15 August 2012 against Austria and made his first Turkish national team appearance against Denmark in November 2012. The Turkish international came on in the 65th minute and made his mark instantly, dazzling spectators and Danish defenders alike with his mazey dribbles and silky skills. Since then he's been called up to the national team regularly and totally skipped the youth national sides.

Despite leaping into the senior team Kerim accepted U20 Turkish national team coach Feyyaz Uçar's invitation to the U20 World Cup. The inclusion of Kerim in the squad is undoubtedly a huge boost and adds strength to the Turkish teams attacking options. There is no doubting Kerim's potential, he has the ability and talent to become one of the tournaments stars and is a name we could be hearing a lot more of over the next few seasons.