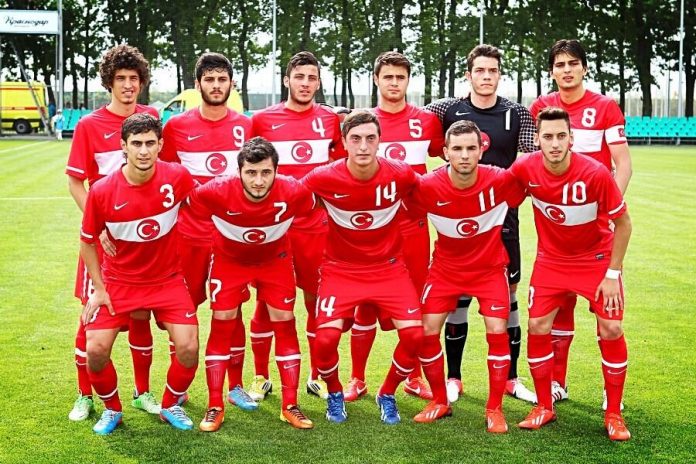 Hakan Çalhanoğlu has been described as everything from the future of Turkish international football to the new Mesut Özil. In my opinion giving young players such grandiose titles is unfair and the so-called new Messi's, Maradona's and Ronaldo's rarely live up to expectations however, with Çalhanoğlu we may actually have the real deal.

The Mannheim born youngster was snapped up by Karlsruher aged just 15 and rose through the youth ranks before being promoted to the senior side towards the end of the 2011-12 team. Hakan made a series of impressive performances but was unable to prevent KSC dropping into the 3. Liga.

Despite Karlsruher taking the plunge Hamburg HSV saw enough in the young midfielder to warrant a €2.5 million transfer last summer. HSV decided Hakan would be better off developing his skills instead of spending a season on the bench and ended up loaning him back to his former club.

Hakan shone at KSC, scoring 17 times and providing 12 assists – the best performing U20 player in the league. Hakan helped guide Kalsruher to win the league title and earn promotion back into the Bundesliga II.

The comparisons to Özil are not solely limited to both being born in Germany to Turkish parents. Like Özil, Hakan plays behind the striker or in KSC's case behind the two strikers in an attacking midfielder position.

Hakan has wonderful technique, vision and a dangerous long range shooting ability. The talismanic midfielder takes free-kicks, corner kicks and penalties. Hakan has gained a reputation as a bit of free-kick master and some of his strikes from set-pieces this season have been exceptional.

The 19-year-old attacking midfielder has been called up to the Turkish National team 37 times at U16, U17, U19 and U20 level. Manager Feyyaz Uçar has put a lot of faith in Hakan and the young player will draw a lot of support from locals in the group stages.

Hakan's family originate from Bayburt, a small town neighbouring Trabzon – giving the opening games even more significance to the young midfielder. Hakan told FIFA.com: "That's [Trabzon] where my family is and an extra 50 or 60 people from my village will go to the stadium. It'll be a fantastic experience."

The Turkish sides midfield boasts a number of promising players but Hakan looks very special and has the raw talent to grow into a player who could end up becoming a worldwide household name.