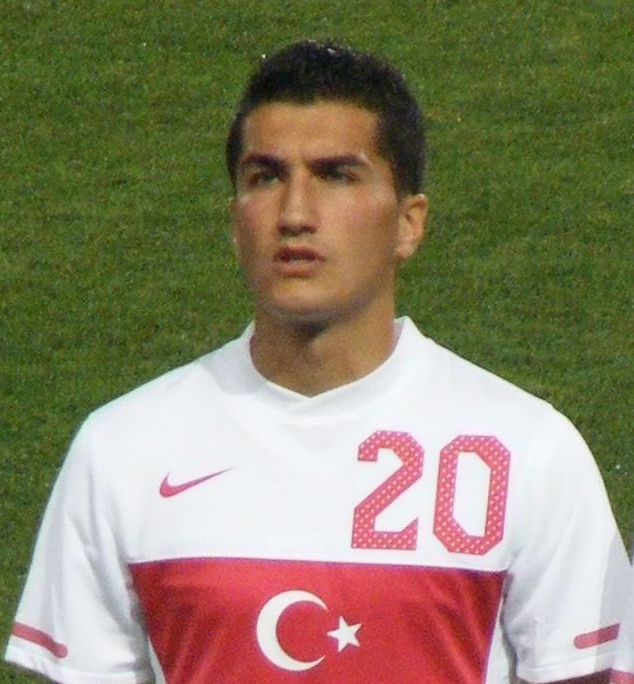 Fiorentina have joined the race for Borussia Dortmund star Nuri Sahin according to the Sabah newspaper.
GM of the Serie A outfit Pantaleo Corvino is reported to be interested but could face competition from Liverpool.
Sahin is currently on international duty with the Turkish national team in France at Euro 2016. The 27-year-old midfielder has only played briefly so far but is expected to start against the Czech Republic tomorrow in the final Group D game.
Reds boss Jurgen Klopp is planning a reunion with his former pupil Sahin according to AMK.
Sahin is of course familiar with both Liverpool and Klopp having played for the Premier League outfit and worked with their current boss for years during his stint at Dortmund.
Klopp is credited with first unearthing his talent and Sahin became one of his favourites at Dortmund under his wing.
The German manager was responsible for bringing Sahin back after an unsuccessful stint at Real Madrid – including a six-month loan at Liverpool.
Sahin has always been a keen admirer of Klopp and stated that he still has a great relationship with the manager ahead of Dortmund's Europa League clash against Liverpool last season.
"We have worked together for seven, eight years," Sahin told Sport1.
"That he knows us is beyond question. We know him well. We all have a great relationship with Klopp. That will not suffer in these two games."
See More
Nuri Sahin delighted to be back at Anfield ahead of Liverpool clash