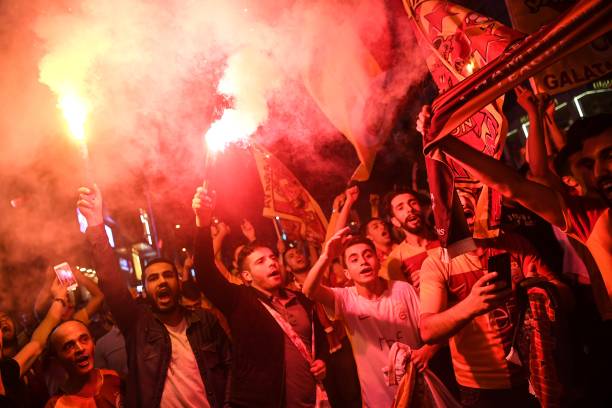 Football scholarship for students
Do you have a strong passion for football? Have you achieved notable success in your age group and aspire to make football a central part of your life, but you're unsure of how to make it happen? Don't worry, as we've collected various football scholarship options that provide financial assistance and offer insights into different pathways toward realizing your dream. Note that one of the requirements for many grant programs could be writing an essay. Consider EssayShark.com scholarship essay writing service to get assistance and ensure you have all documents set.
Best football scholarships to consider
In general, all the scholarship opportunities listed below fit undergraduate and postgraduate students of any nationality, so you are not restricted to the territory of your country. There is one exception, which pertains to women's scholarships, but we will address that later. 
LSBU Sports Scholarship
London South Bank University provides it explicitly designed for talented sports personalities, with a keen emphasis on fostering both academic and athletic growth. Prospective candidates are expected to showcase significant promise through their active participation at the junior, international, or national levels in football. Successful recipients not only receive financial assistance but also gain access to a range of supplementary support services, including valuable opportunities for international travel and exposure. In addition, they offer the advantage of complimentary access to sports therapy and massage services.
UoM BUCS Scholarships
The University of Manchester extends this special opportunity to those who are actively engaged in football through the Athletic Union or Students' Union. To qualify for it, you should have a proven track record of involvement in football competitions at the local, national, or international levels. Additionally, it is imperative that you serve as passionate ambassadors for the sport and demonstrate an unwavering commitment to fostering growth and enhancing performance.
Brunel University Sports Scholarship
Brunel University extends its possibilities to students with a remarkable passion for football and other sports. You should demonstrate past sporting achievements in one of the preferred junior-level sports, such as Athletics, Netball, Rugby, and Basketball. If the sport you're passionate about isn't one of the priority sports, you need to show that they've ranked in the top 10 in your chosen sport based on your age group. This program underscores the university's commitment to fostering sporting excellence in a diverse range of disciplines. If you will require some help creating the package of documents for any scholarship, this EssayShark review can hint you at some options. 
International Sports Scholarship Program
It stands as one of the largest high-performance sports programs in the UK. The University of Stirling provides a special scholarship program designed for extremely gifted athletes. This program goes beyond financial assistance aimed at helping students excel in football; it also provides them with expert grants and access to world-class sports facilities right on campus. It supports and sponsors numerous players, sending them to compete in prestigious events such as the World Championships.
Newcastle University Sports Scholarships
To qualify for it, you need to demonstrate your previous and current achievements in football, showcasing your skills and dedication to the sport. You should also proudly represent the university in its athletic endeavors. The selection process is primarily based on the applicant's performance in national or regional competitions, with a specific focus on their achievements within their respective age group competitions. This emphasis ensures that this opportunity is awarded to those who excel in their specific age category.
BU Sports Scholarships
Bournemouth University offers financial support geared towards enhancing the student's athletic abilities and propelling them to higher levels of performance. Your exceptional skills and dedication are essential criteria, especially for applicants who must demonstrate outstanding abilities. Your school coach makes the final determination of eligibility after assessing the applicants.
UCLAN Women's Soccer Scholarship
The University of Central Lancashire offers it designed for female students who are passionate about football. It is intended to bolster both individual and team sports performance. To be eligible for it, you must be affiliated with a recognized Center of Excellence and actively participating at either the country/regional/national level. This program proposes two tiers of awards for female players based on their level of achievement in the sport. Participation in this program is limited to residents of the UK or Europe.
Afterall
We hope you now have enough information about scholarship opportunities. Good luck with your career and academic endeavors. We're confident that you'll find your way to success!