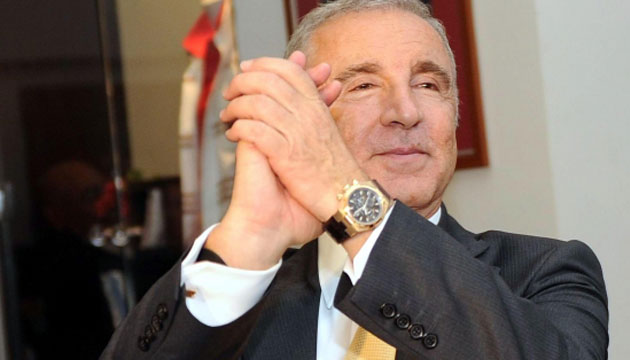 Former Galatasaray president slams Albayrak [divider]
Former Galatasaray president Ünal Aysal slammed board member Abdurrahim Albayrak for claiming Cesare Prandelli's contract jeopardised the clubs finances.
"The people calling me everything under the sun today were at my house asking me to run for election not too long ago," Aysal said.
"I do not want to tarnish Galatasaray's name anymore than those in question already have.
"However, I cannot sit back and watch this defamation campaign. 
"Mancini signed in five minutes and left in five minutes with no hard feelings on either side, we both left on good terms. 
"The same applies for Prandelli, these conspiracies that he has imaginary clauses in his contract are ridiculous. 
"There is no compensation clause, Prandelli is paid on time every month and his wages are well within our budget."
Albayrak claimed that Prandelli was given a contract with clauses making it financially difficult for the club to fire him.
"Galatasaray fans are in the right, it is difficult for me to back Prandelli under these conditions,"Albayrak said.
"The previous board gave Prandelli unbelievable promises, what they offered Prandelli was shocking. 
"I am not happy with the football being played but if you look into the terms of his contract you will lose your mind.