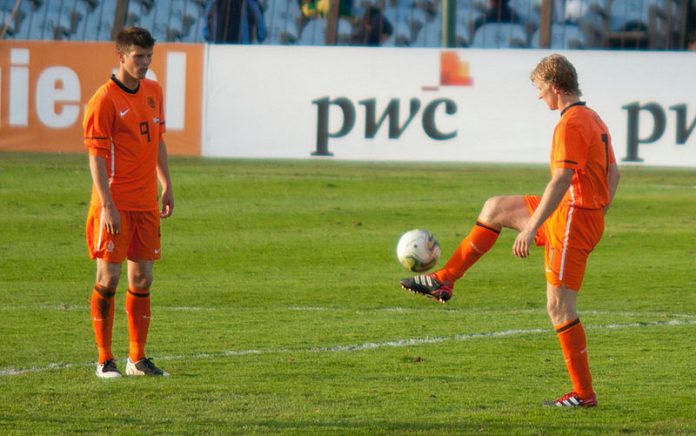 Former Liverpool star Dirk Kuyt has posted a picture on his official twitter account proving that he is still the flying Dutchman.
The 34-year-old forward posted a picture of him fly-kicking a punching bag during training at the Can Bartu training facility.
Kuyt posted the picture along with the caption, "Hard but fun workout today! Jackie Chan eat your heart out. #Fenerbahçe."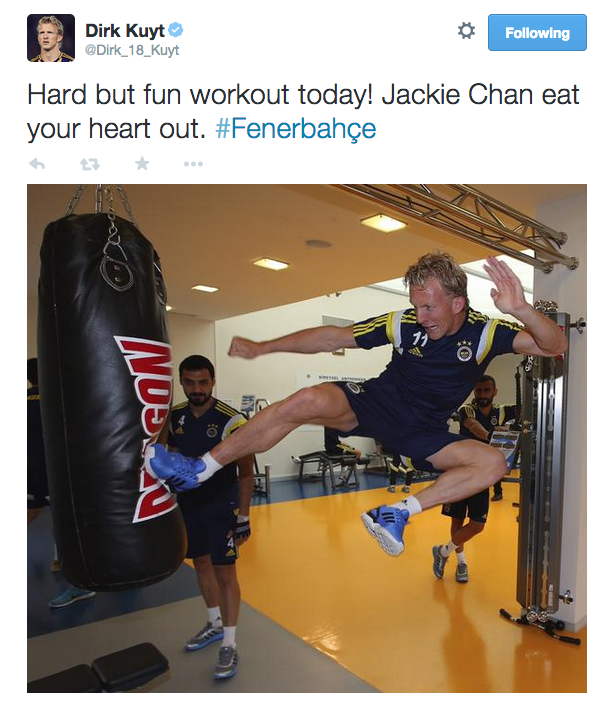 The 34-year-old ended a six-year spell at Liverpool when he moved to Fenerbahce in June 2012 for €1 million.
Kuyt's contract with Fenerbahce runs out at the end of the season. Fenerbahce are preparing to offer a 34-year-old a one-year contract extension.
The Netherlands international scored 71 goals in 285 matches for the Liverpool and 24 goals in 104 international appearances.
Kuyt has made one assist and scored one goal in ten appearances for Fenerbahce this season.