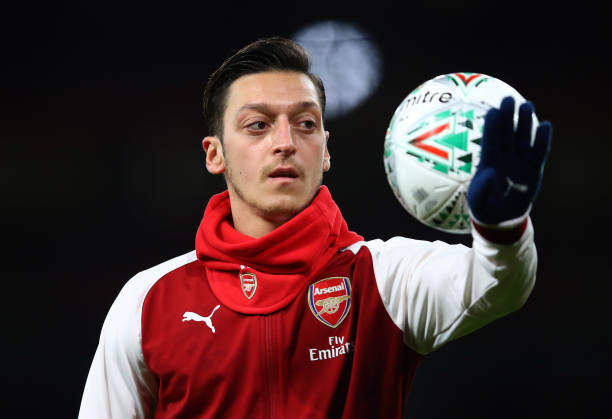 Arsenal playmakler Mesut Ozil's former tutor as slammed the 29-year-old's critics.
Ozil has been targeted by the German after posing for photos with Turkey President Recep Tayyip Erdogan prior to the 2018 World Cup.
Things took a turn for the worse for Ozil after Germany were eliminated from the World Cup. The Arsenal ace was scapegoated by the media leading him to quit the national team citing racism and discrimination.
Ozil's former English teacher and mentor Christian Krabbe has defended his old pupil.
"Mesut is a grounded person. He paid for a class trip for his friends to London with his first salary at Schalke aged 17," Krabbe told the Mail.
"He has funded other school trips to London since he joined Arsenal.
"We went to a Turkish restaurant in Golders Green, where Mesut wrote a card for each student and paid for everything."
See More: "At £350,000 a week" – Unai Emery must make room for Mesut Ozil says Arsenal legend Paul Merson
Ozil returned to Unai Emery's starting eleven last weekend during Arsenal's 3-2 win over Cardiff City.
The 29-year-old is yet to register a goal or assist for the north London based club this season.