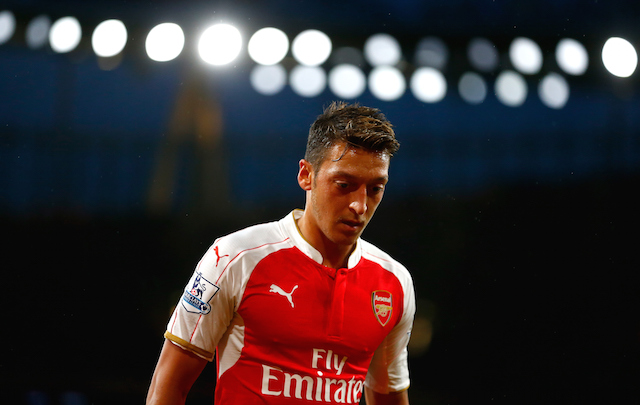 The football community paid tribute to Cardiff City footballer Emiliano Sala after police confirmed it was his body which was removed from a crashed plane.
Sala, 28, was travelling to Cardiff in a private aircraft piloted by David Ibbotson, which went missing over the English Channel on 21 January.
Arsenal star Mesut Ozil could not find words to describe how sad the tragedy was in his tribute on Twitter.
No words to describe how sad this is. 😪 Thoughts and prayers go out to his family and also to the family of the pilot. ❤🙏🏼 #RIPsala pic.twitter.com/Uirj6etfZk

— Mesut Özil (@MesutOzil1088) February 7, 2019
Fellow midfielder of Turkish origin, Manchester City star Ilkay Gundogan had the following to say.
May he rest in peace 💔#EmilianoSala pic.twitter.com/VLhbA7tees

— Ilkay Gündogan (@IlkayGuendogan) February 8, 2019
Diego Maradona shared the following tribute to his compatriot on his official Instagram account.
Turkish clubs also offered their deepest condolences to the loved ones of Sala and the fans of Nantes and Cardiff City.
Our deepest condolences to the loved-ones of Emiliano Sala and his fans at @CardiffCityFC and @FCNantes pic.twitter.com/29WytuuxAP

— Beşiktaş JK English (@BesiktasEnglish) February 8, 2019
On behalf of everyone at #Galatasaray… Our thoughts are with the friends and family of Emiliano Sala. #RIPSala pic.twitter.com/6wh1a8d7ai

— Galatasaray EN (@Galatasaray) February 8, 2019
Our thoughts are with the families and friends of Emiliano and pilot David Ibbotson and with everyone at @CardiffCityFC and @FCNantes.#FootballFamily pic.twitter.com/btafARu0FT

— Fenerbahçe English (@Fenerbahce_EN) February 8, 2019
Sala was in great form over the 2018/19 season scoring 12 goals in 19 games for Nantes in Ligue 1 before completing a £15m transfer to Cardiff City.
The 28-year-old turned down an offer from the Chinese Super League in order to join the Premier League side.
All Ligue 1 and 2 games will hold a minute's applause before kickoff this weekend to pay their respects to Sala.
"Tonight and during the whole weekend, we will all be united in paying a last tribute to Emiliano before the matches kick off," Ligue de Football Professionnel President Nathalie Boy de la Tour said in a statement.