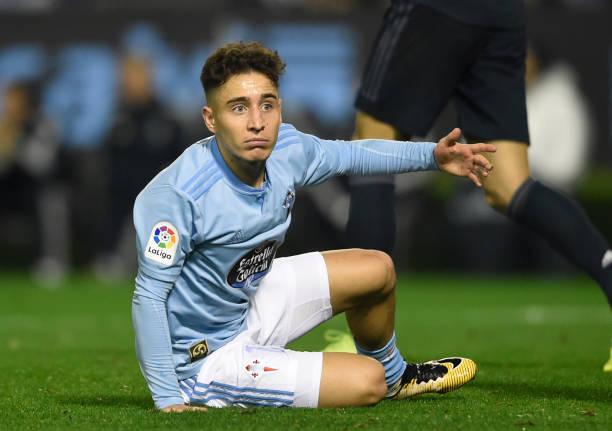 Galatasaray president Mustafa Cengiz has given a transfer update regarding Celta Vigo winger Emre Mor.
The Lions have been closely linked with the Turkey international over the transfer window and Cengiz has confirmed that they are still trying to complete the move.
"We are working towards everything working out how we want with regards to Emre Mor, it will work out how we want," Cengiz was quoted as saying by Turkish-Football.
Mor is currently at pre-season training with Celta Vigo but he faces an uncertain future at the La Liga outfit after being dropped from the squad towards the end of the 2018-19 campaign.
The 22-year-old was thrown out of the team after repeated disciplinary problems on and off the field.
The Spanish side put Mor up for sale but Galatasaray want him for free or a low fee.
Galatasaray vice-president Abdurrahim Albayrak claimed yesterday that the winger was set to join on a free until Celta changed the terms at the last minute.
See More: Falcao Left Out Of Monaco Preseason Camp Squad Amid Reports Of Galatasaray Move
"Reports that the Emre Mor transfer is off are false," Albayrak was quoted as saying by Turkish-Football.
"Everything is in our hands right now and a lot could happen next week.
"Celta Vigo have been a bit crafty, they had no interest in Mor but then wanted a transfer fee from us after he arrived in Turkey."
Mor was given his debut for Turkey under the stewardship of Fatih Terim who is currently Galatasaray head coach.
The Yellow-Reds won the league title last term and booked a place in the Champions League.