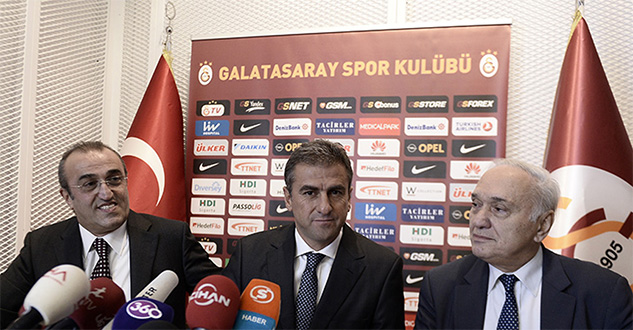 Galatasaray switch to 4-2-3-1 system under Hamzaoğlu [divider]
Galatasaray manager Hamza Hamzaoğlu revealed that the team will be keeping to a 4-2-3-1 system.
"We will be playing a 4-2-3-1 system," Hamzaoğlu said.
"We want a dynamic midfield, with three players who are comfortable defending and contributing in the final third. 
"When the system settled we will become a more attacking based side and a more creative team. 
"I will not stick solely with one formation, we will make changes from time to time and be flexible. 
"But the central ethos of this side will be movement and pressing."
Former Galatasaray manager Cesare Prandelli struggled to decide his strongest lineup and system.
Prandelli was criticised for his constant tinkering as well as his team selection.
Hamzaoğlu was a former Galatasaray player but made a name for himself coaching Akhisar and later as assistant-manager of the Turkish national team.