Galatasaray v Dortmund Preview – Will Sneijder Strike Again? [divider]
A lot can change in a week, Cesare Prandelli was feeling the heat, in fact according to some his job was on the line – not difficult to believe considering the average Süper Lig manager lasts just seven months. A week on and Prandelli is now the hero among Galatasaray circles.
Galatasaray beat Fenerbahçe 2-1 in the Intercontinental derby thanks to two wonder-strikes from Wesley Sneijder but if we put emotion aside and look at the game as a whole there was not all that much to cheer about.
Fenerbahçe were pretty comfortable and threatened a number of times on the break until Bruno Alves decided he would relive his childhood dreams of becoming the Karate Kid. Referee Cüneyt Çakır was less than impressed and there was no Mr Miyagi to save the Portuguese international from being shown a direct red card.
Galatasaray struggled to create many clear cut chances against Fenerbahçe's 10 men and relied on Sneijder to take matters into his own hands. Dortmund will have to be careful of Sneijder, he has scored more goals outside of the penalty area than any other player this season. Also the Netherlands international has never been on a losing side in the Champions League in games he has scored in.
Prandelli has fielded a different starting XI in every league game and his choice of formation is more unpredictable than the British weather.
The Italian manager has experimented with a 3-5-2 which got shelved after the 4-1 loss against Arsenal, 4-2-3-1, 4-4-1-1, 4-3-1-2 but he is likely to opt for a 4-3-2-1 against Dortmund but he is full of surprises so that could change by game time.
In an ideal world Prandelli's three central midfielders would be assiduous, comfortable defending and have bite in the final third. In the real world Prandelli has Dzemaili who has yet to settle in and an under-performing Selçuk who has looked lost at times this season. His star man so far has been Felipe Melo, the Brazilian passes well, is not afraid of getting stuck in and is pretty decent in attacking positions.
Galatasaray's midfield will have to press a lot more effectively and stop making so many unforced errors against the gegenpressing of Dortmund.
The Bundesliga outfit are in pretty dreadful form domestically, three consecutive losses have seen them drop into uncharted territory down in 14th place. However, their Champions League form has been excellent, Dortmund comfortably beat both Arsenal and Anderlecht without conceding a single goal.
That record may make Dortmund sound like defending is their forte but as Klopp pointed out in his press-conference, defending has been their biggest problem. It won't help to have the likes of Marcel Schmelzer (hand), Erik Durm (thigh), Oliver Kirch (thigh), Nuri Şahin (knee) and Jakob Błaszczykowski (thigh) all out injured either.
Galatasaray have a clean bill of health, the fans are back on side and are likely to unveil something similar to the size and grandeur as their tribute to Graeme Souness in the last game.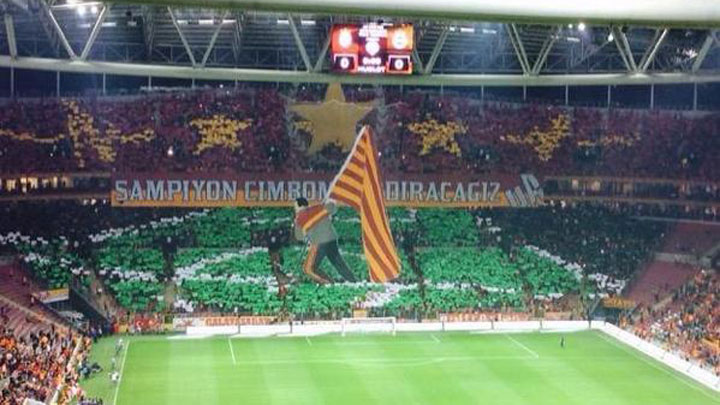 The Lions and Dortmund are pretty woeful defensively but both have sufficient weaponry in the final third to punish each other. Galatasaray are coming into the game in high spirits while Dortmund's moral is bound to have taken a hit. However, it is difficult backing Galatasaray against a side as explosive, dynamic and fast as Dortmund especially considering their performances thus far.
Predicting Over 2.5 goals