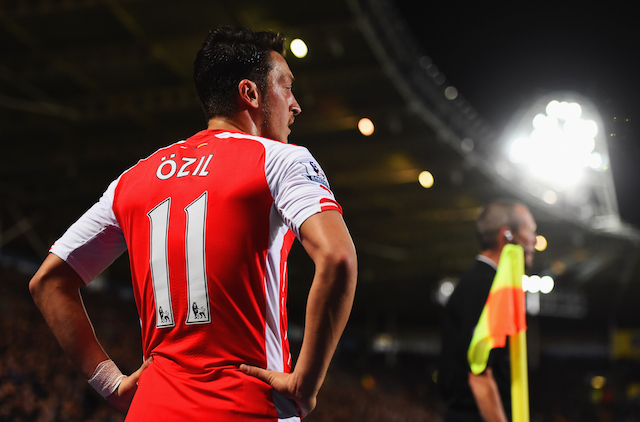 Arsenal star Mesut Ozil has come under attack from German far-right party AfD for everything from not singing the national anthem to visiting Mecca and dating women who do not wear the veil.
In an interview with Die Welt am Sonntag newspaper, leader of the party Frauke Petry said: "It's a shame that Mesut Ozil, someone who so many children and young people identify with, does not sing the national anthem."
She then went criticise Ozil for visiting Mecca on a pilgrimage claiming bizarrely that he did so for political reasons: "You might want to ask Ozil if he wanted to make a political statement.
"He doesn't live according to the rules of Sharia. At any rate, the women who he appears with in public, don't wear a veil."
Ozil toured the middle-east after the end of the Premier League season visiting Dubai, Jordan and Saudi Arabia where he went on a pilgrimage to Mecca.
The attacks on Germany national team star Ozil and teammate Jerome Boateng do however, appear to have not had the desired results for the party, as support for the AfD down two points to 12 percent, according to a poll published in Bild am Sonntag.
Ozil is of course a practicing muslim of Turkish origin but he opted to play for his country of birth – Germany – at international level.
See More
Liverpool star Emre Can reveals details of his Turkish roots
Arsenal star Mesut Ozil refuses to rule out Turkey move