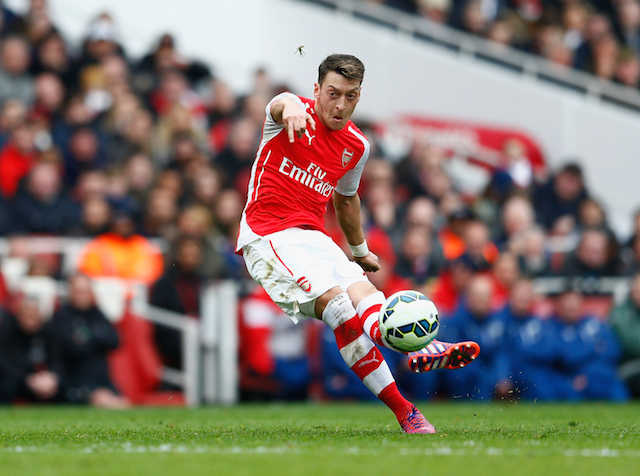 'He needs to do more in the big games' – Alan Shearer has message for Arsenal star
Mesut Ozil has faced stick from some sections of the press and the Arsenal fanbase regarding his performances in big games.
Football pundit Alan Shearer called Ozil out on his form in the big games to BBC Sport.
The former Newcastle striker underlined that Ozil must do better and that scoring just one goal this season against the sides that finished in the top half of the table is not good enough.
"There's no denying that he has huge ability but I just would like to see him do more in the bigger games," Shearer said.
"One goal this season against any team that finished in the top half is not enough. He needs to do more in the big games."
In an era of fake news we thought we would do some fact checking on that stat and it turns out Shearer is indeed correct.
Ozil scored just one goal against a team in the top half of the table, the playmaker of Turkish origin found the back of the net against Premier League champions Chelsea in the 3-0 victory at the Emirates.
The 28-year-old did have a decent record this season, scoring 12 times and providing 14 assists in all competitions.
Do you think Ozil performed to a high enough standard this season?