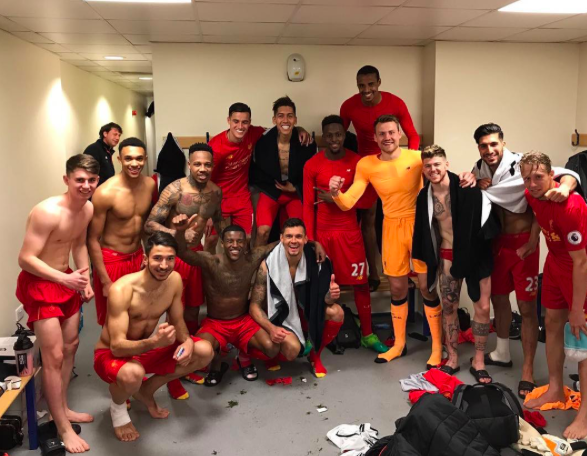 'He's the captain right there' – Liverpool fans react to Emre Can display against West Ham on social media
Liverpool crushed West Ham 4-0 at the London stadium to move back into third-place in the Premier League.
The Reds overtook Manchester City and moved four points ahead of fifth-placed Arsenal who have been breathing down their neck.
Germany international of Turkish origin Emre Can started for the Liverpool and put on yet another fine display.
Can has started the last 12 games for the Reds following injury to captain Jordan Henderson.
Liverpool have lost just two of the last 12 games Can has started.
We took a look at how Liverpool fans reacted to his performance on social media.
Is it time to start considering a change of captain? should Can be leading the team ahead of Henderson?
Emre Can has been absolutely magnificent.
He's the captain right there. Single handed dragged us to CL.

— WAZ (@Waz_M_B) May 14, 2017
The midfielder was praised yet again for another impressive display.
When Handsome Emre Can gets us out of trouble and gives Liverpool 3 points against West Ham. pic.twitter.com/XC5EQOYpzc

— Paul (@Kolology) May 13, 2017
@Philteddylfc @happydobbin44 Personally think Emre Can has carried our midfield since his been injury free, also stepped up with the 1-0 wins winning us cruicial 6 point

— TheRoadToMerseyside (@Road2MerseySide) May 14, 2017
Emre Can and Wijnadlum have been a brick in midfield

— Yungspecz GH (@YSpecz) May 14, 2017
Was Can your man of the match?
Phil and Sturridge will rightly get the plaudits for the win today but Emre Can once again put in a MOTM performance.

— Sam McGuire (@SamMcGuire90) May 14, 2017
They should just ask us!
Commentators still can't pronounce Emre Can's name correctly. Quite annoying, it's so easy.

— MC (@mediocentroEN) May 14, 2017
Difficult to believe that just a few months back Can was getting slated by sections of the press and Liverpool fans. There were even calls for him to be sold this summer.
Where are the Emre Can haters….? #LFC

— Patrick Ambachtsheer (@Patrickkk1997) May 14, 2017