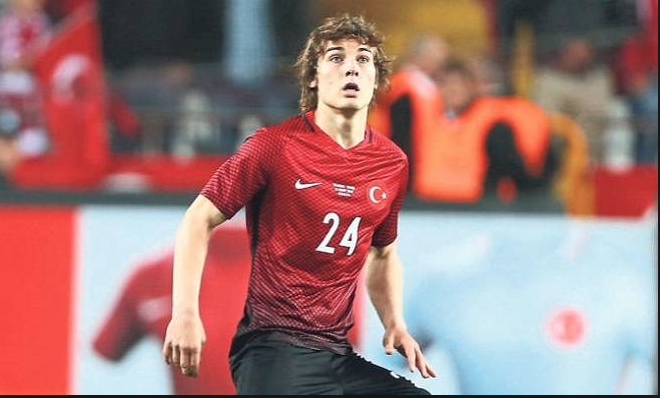 Leicester City completed the transfer of Caglar Soyuncu from Freiburg on a five-year deal on Thursday.
I thought Leicester had signed somebody else when I heard they snapped up Kaglar Soyunku on a five-year deal.
And how could I forget about Charlie Sayushun.
Didn't know that's how you pronounce caglar soyuncu ? pic.twitter.com/tiO6mSfkTi

— lewis2000 (@lewis20003) August 9, 2018
Fans of the Foxes cheered but take a moment to think about the poor commentators and match pundits trying to get to get their mouth around his name.
As if they did not have enough on their hands with learning how to say Sokratis Papastathopoulos, Matteo Guendouzi and Alireza Jahanbakhsh they now have arguably the toughest name to pronounce in the Premier League.
There is no beating around the bush, Soyuncu has a hard name to pronounce for non-Turkish language speakers but then again a defender should be tough.
See More: Who Is Caglar Soyuncu? – Everything You Need To Know About The Rising Star Who Took The Bundesliga By Storm
How to pronounce Caglar Soyuncu?
Well firstly we need to tackle the Turkish language characters in his name… and there are a few!
His name is actually written Çağlar Söyüncü.
The English approximation
Ç – Ch as in Chair
C – J as in Joy
Ğ – Extends the proceeding vowel
Ö – Ur as in Nurse, with lips rounded
Ü – U as in Cute
Therefore, Çağlar is pronounced Chaalar and Söyüncü is Suryunjuh.
If that's too complicated I have recorded a sound file.