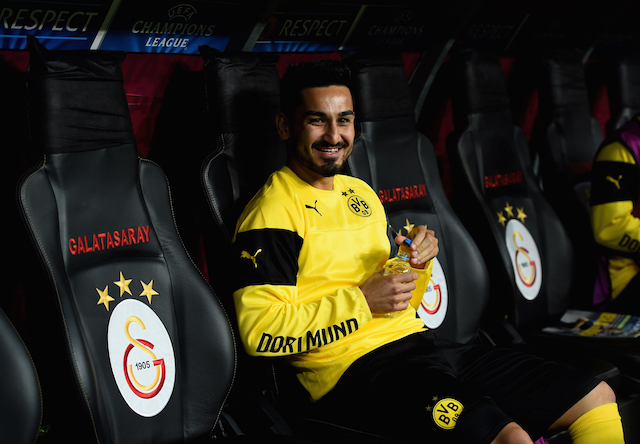 It is finally official. İlkay Gündoğan has signed for Manchester City on a four-year deal but how exactly do you pronounce his name? what is an İ? what is an Ü? and what the heck is a Ğ?
Turkish names often seem quite unusual when translated to English. For example Fenerbahçe have Volcano Ironhands (Volkan Demirel). Galatasaray have Hamit (Goldenballs) Altıntop and Beşiktaş have the Skylord (Gökhan) himself Gökhan Töre.
İlkay Gündoğan is no different. İlkay literally means First/New Moon and Gündoğan translates to the dawn of the day and is traditionally a name given to a baby born at sunrise.
Now for the pronunciation. Gun is not pronounced as in the firearm and there is no dog in dogan.
İl-kay is pretty straight forward, the İl is read the same as Il in English. Gündoğan however, is more tricky.
The ün in Gün is pronounced like the French for number one 'un'.
The soft g 'ğ' is not pronounced in doğan and extends the sound of the preceding vowel giving us dowuan.
See More
Player profile: Man City & Arsenal target Ilkay Gundogan