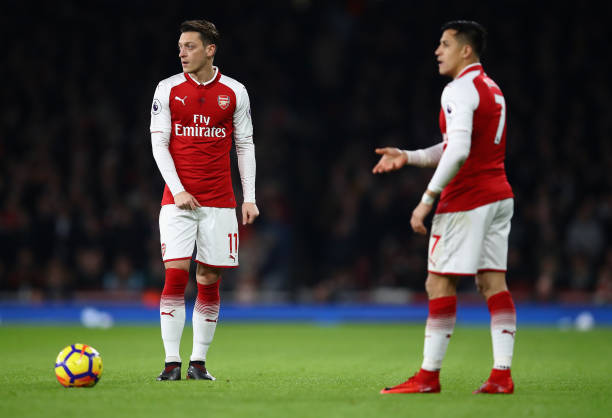 Former Tottenham star midfielder Kevin Prince Boateng has called on Germany to act following Mesut Ozil's retirement from the Germany national team.
The 29-year-old endured a turbulent summer after posing for a photo with Turkey President Recep Tayyip Erdogan ahead of the 2018 World Cup.
Things went from bad to worse after Joachim Low's side crashed out in the group stages following two defeats.
Ozil was singled out for criticism by the German press and former Germany international. The Arsenal playmaker subsequently quit the national team citing racism and discrimination.
Boateng told the German outlet Bild that he was surprised by Ozil's decision. The Ghana international believes the decision was made partly due to the pressure and stress on Ozil.
"I did not expect it," Boateng told Bild.
"I think it was a reaction from the stress, and I'm talking from experience, I know what it's like when everyone comes at you when you're really harshly criticised when your family gets hit.
"It's alarming that this will happen and that it will be more and more, we have to wake up quickly, we have to do something about it,"
See More: Highest rated FIFA 19 Arsenal player revealed – Mesut Ozil hit with huge downgrade
Ozil is expected to return to action for Arsenal this weekend when they take on Newcastle United.
Unai Emery's side are looking to record their third win in a row.