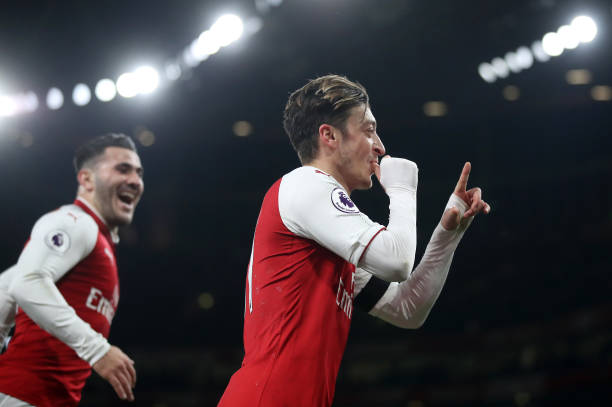 Bayern Munich CEO Ulii Hoeness has taken a small step back from the remarks he made about Arsenal star playmaker Mesut Ozil.
Hoeness launched an incredible attack on the Arsenal man following his decision the retire from the Germany national team. Ozil put an end his Germany national team career citing racism and discrimination in a statement he shared via social media.
At the time, Hoeness told Sport Bild: "He had been playing sh*t for years.
"He last won a tackle before the 2014 World Cup. And now he and his sh*tty performance hide behind this picture."
Hoeness has however decided to take a step back from his comments over the summer but still delivered a swipe at Mesut Ozil.
"I should not have said sh*t, but crap," Hoeness admitted to Bild.
"My opinion of Mesut is clear: I wanted to make a point of diverting the conversation back towards sport. I wanted to divert it away from racism and integration."
Germany have been unable to register a single victory since Ozil decided to retire from international football. Joachim Low's side have suffered back to back defeats to the Netherlands and France over the past two weeks.
Ozil remained in north London during the international break and has fully recovered from his back injury. The 29-year-old missed Arsenal's 5-0 win over Fulham due to a back spasm.
Unai Emery's side are back in action this weekend when they host Leicester City at the Emirates stadium. Arsenal go into the game off the back of nine victories in a row.