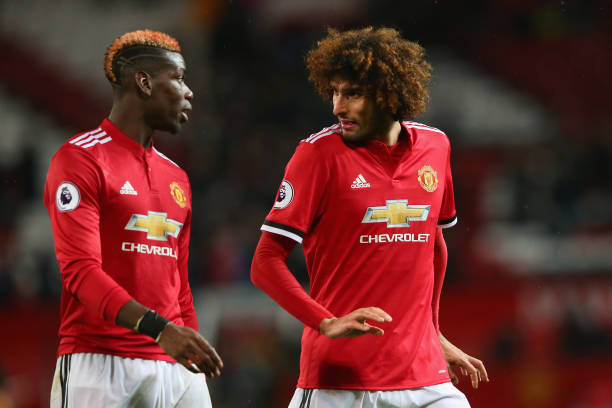 Manchester United manager Jose Mourinho has revealed he fears losing midfielder Marouane Fellani at the end of the season.
Mourinho underlined yet again that he wants the Belgium international to stay but admitted he is not certain whether he will get his way.
The United boss also revealed that the club want Fellaini to stay on beyond the end of the season.
Mourinho had the following to say in his pre-match press conference before the Crystal Palace clash: "Is he going to stay or leave? I don't know. I don't know.
"I want him to stay, the club wants him to stay.
"The process, the negotiations, the numbers, the distances between the offer and what he wants – I really don't know how things are going."
Fellaini missed the Palace game due to his knee injury which he underwent surgery for.
The experienced midfielder has had no shortage of interest.
A source close to Galatasaray revealed to Turkish-Football that the club have been locked in talks with Fellaini's representatives and are nearing a deal.
The Istanbul giants remain confident they will reach an agreement with Fellaini.
Galatasaray are offering a five-year deal on lucrative terms with promises of first-team football.
The Istanbul giants have been linked with Fellaini since the summer when Mourinho publically ruled out any such move.
"It's easier for Galatasaray to get me than to get Maroaune," Mourinho was quoted as saying by Goal.
"Forget it. He's too important to me."
Fellaini is expected to return to first-team football before the end of the season.
The midfielder has four goals and one assist in 16 appearances for United this season.