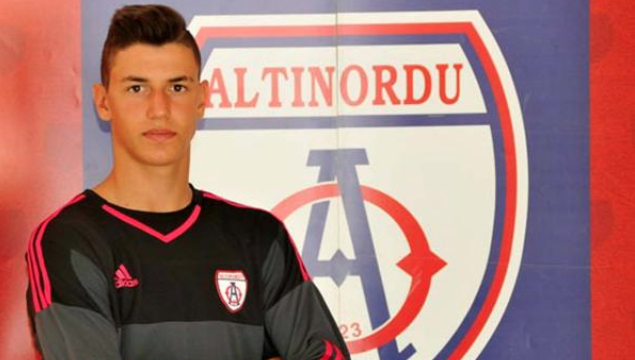 'I would love to be at Man City' – Goalkeeper nicknamed Turkish Donnarruma confirms he wants Premier League move
Altinordu goalkeeper Berke Ozer has confirmed that he wants to join Manchester City in the future.
Speaking in an interview to Turkish sports newspaper Fanatik, Ozer said: "I would really, really like to join Manchester City.
"But it would not matter it I joined another team in England or Spain.
"I have my mind set on a transfer, the earlier the better, I'm ready for a move."
Ozer feels his time at Altinordu has prepared him for a transfer overseas.
"Football isn't just a hobby at Altinordu it is treated as a profession," he added.
"Our dietician is responsible for our breakfast. Afterwards have match analysis for an hour before training. 
"After training we rest until 16:00 which is followed by individual assessments. 
"We are taught English lessons, how to use and handle social media. 
"Most other clubs here spent about one and a half hours focusing on football, here it is 24 hours. 
"This is out profession."
The Izmir based outfit have a highly acclaimed academy which has been producing some of the brightest talents in Turkish football over the past few seasons.
Cengiz Under became the most expensive Turkish international to leave the Super Lig when he signed for Roma over the summer.
Twenty-year old Caglar Soyuncu meanwhile joined Freiburg to establish himself as a first team regular in the Bundesliga.
Both players rose through the Altinordu youth ranks.
Club president Mehmet Ozkan recently confirmed City making an offer over the summer and revealed they will support Berke in his pursuit of Premier League football.
"We want him to play in Europe, if Berke has a great season the odds of him moving to the Premier League are high," Ozkan said in Emre Sarigul's latest article for the Guardian.
"Manchester City already made him an offer. We will see what the future holds."
Berke was recently named in the Guardian Next Generation series, 60 best young talents in world football.