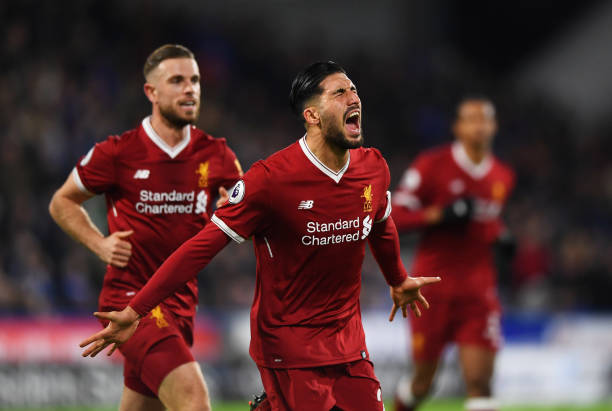 Liverpool manager Jurgen Klopp made it clear just how angry he was that they will have to play the Merseyside derby against rivals Everton just three days after the first leg of their Champions League quarter-final against Manchester City.
The derby clash which will be played at Goodison Park will be moved to Saturday at 12.30pm, just days after the first-leg against Pep Guardiola's men at Anfield at 7:45pm on Wednesday.
Klopp underlined that it was "not cool" to play another such an important game days after a huge Champions League clash.
"There will be a point when I'm looking forward to that game. (Man City)," Klopp said.
"But in the moment I'm much more in the Watford mood and I'm already angry to be honest. I heard a second ago that the Premier League will put our game against Everton to 12.30pm on Saturday.
"I know countries where they cancel whole match days so their teams are in a proper shape. We play Wednesday night against Manchester City and then at 12.30pm three days later. I only heard a second ago.
"That's not too cool but obviously we have to go the hard way and I'm used to that as well."
Klopp explained why playing the derby so soon after the City clash is problematic and slammed the schedulers for not factoring in the possibility of his side making it to this stage of the Champions League.
"No. It means the players get up on Thursday, have lunch or breakfast, and then we train and then we have secondary recovery the next day and then we play at 12.30pm," he added.
"It's not perfect, we take it as it is.
"If I cannot be angry about something like that anything, if I have to be politically correct and say nothing, then I'm dead.
"I saw it. Whoever made the schedule didn't think we'd make the quarterfinals because they gave us a Sunday game.
"It's only Liverpool."
See More: Turkish League Previews 26: Fenerbahce vs Galatsaray – The Season Defining Intercontinental Derby
Klopp wanted the derby to be played at a normal time at 3pm on the Saturday.
The clash will see Emre Can and Cenk Tosun who head to head.
Both players were born in the German state of Hesse and they were both part of the Frankfurt academy.
Tosun and Can were both part of the Frankfurt youth academy at the same time. In fact they were teammates for nine years.
Can went onto move to Bayern Munich while Tosun opted for first-team football at Gaziantepspor.
The Turkey international was a late bloomer compared to Can but went onto win back to back league titles at Besiktas while also excelling in the Champions League.
Can and Tosun had the option to represent Germany or Turkey at senior international level.
Tosun opted for Turkey while Can selected Germany.
The Turkish community of Germany is the largest non-German ethnic group in the country with an estimated population of 3-4 million.