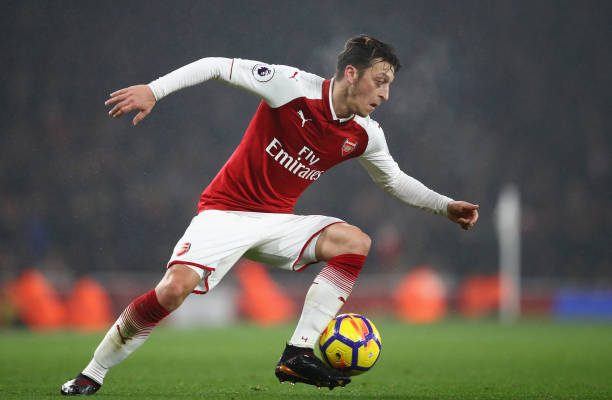 Former Galatasaray star Erdal Keser has slammed Germany's PR officer Oliver Bierhoff.
Bierhoff decided to single out Mesut Ozil for criticism following Germany's World Cup disaster.
Joachim Low's side exited the tournament after finishing bottom of Group F with just three points.
Erdal Keser believes Ozil is being used as a scapegoat in the wake of Germany's early exit from World Cup 2018,
Keser branded Bierhoff's attack as pathetic and stated that Bierhoff hit "below the belt".
"I think it's pathetic," Keser told Sport1.
"That may sound bad, but what Bierhoff did was below the belt.
"It is not fair if the struggles at the World Cup are tied to these players and the DFB allows that to happen, or fuels it. That would be cheap."
Bierhoff told Welt when discussing the furore which has surrounded Ozil: "We never forced any player of the national team to do something, but we always tried to convince them."
"We haven't succeeded with Mesut. That's why we should have thought about leaving him out from a sporting point of view."
Ozil sparked controversy in the lead up to the competition after posing with Turkey Prime Minister Recep Tayyip Erdogan.
The 29-year-old is expected to return to training along with the rest of the Arsenal squad in the coming days ahead of the 2018/19 season. Ozil registered  14 assists and scored five seven goals in 35 appearances for Arsenal last term.
Arsenal's first game of the 2018/19 season is against the reigning champions Manchester City.