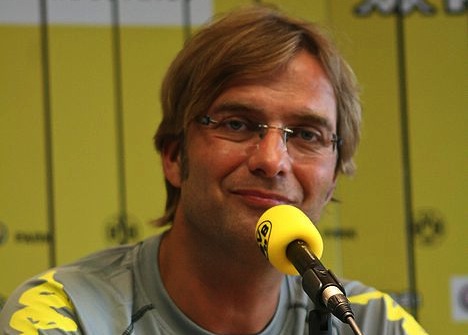 Jurgen Klopp – 'It will be an emotional and entertaining game' [divider]
Borussia Dortmund manager Jurgen Klopp believes the Champions League Group D game against Galatasaray will be emotional and entertaining.
"I have no special plans for any Galatasaray players. We know how well [Wesley] Sneijder can shoot from distance. It will be an emotional and entertaining game," Klopp was quoted as saying on the official UEFA website.
Klopp also admitted that Dortmund must improve and defend better if they are to get a result against Galatasaray.
"A lot of things are being said about our current form – they say that we play badly in the Bundesliga and well in the UEFA Champions League," Klopp said.
"What I expect above all from my team is to be solid in defence. We have a lot room for improvement in that sense.
"I raised my voice towards the players after the Köln game [a 2-1 defeat on Saturday] and gave them a dose of criticism.
"When we have possession, we know what to do, but when we don't have the ball we make our opponents' job easy.
"We have to see every game as an opportunity to improve. When we defend better, Dortmund will be the team to beat again."
Dortmund have made worst start to a league campaign since 2007/08 while Galatasaray are full of confidence following a win over rivals Fenerbahce in the Intercontinental derby.