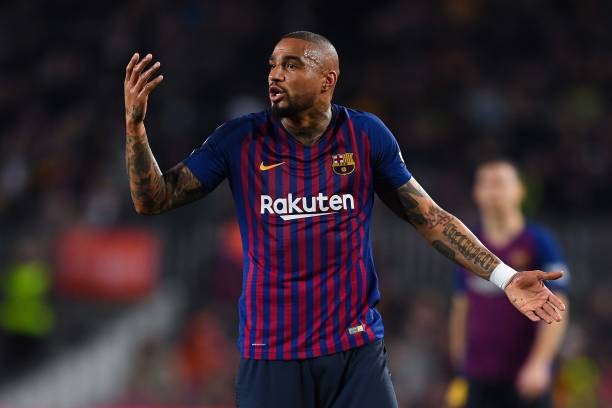 Ghana international Kevin Prince Boateng got his Besiktas career off to a brilliant start after scoring on his debut in the 3-0 victory over Gaziantep.
Boateng opened up about his move to the Istanbul giants revealing that he had always wanted to play for Turkey after growing up with Turkish friends in Berlin, Germany.
"If I have to be honest, I spoke to Besiktas two years ago," Boateng said on the Official Besiktas YouTube Channel.
"I always wanted to come and play in Tukey because I grew up with all my Turkish friends in Berlin and they were all Besiktas supporters.
"As soon as the news came out everybody texted me and they said finally you went home.
"There was not a lot of thinking because when I heard Besiktas, I told my agent please make the deal I want to go and play for this great club."
Boateng also compared Besiktas with what he described as the biggest clubs he has played for, Barcelona and AC Milan.
"I think everything is positive, the facilities are amazing. I've seen a lot of clubs, I've been around the world, I've changed a lot of teams and I have to be honest this [Besiktas] is one of the best I've seen with big clubs like Barcelona and Milan," he continued.
Like Barcelona and AC Milan, Besiktas have millions of fans. Unlike the two clubs mentioned the Black-Whites have not won nearly as many European trophies – in fact they have never won the Europa or Champions League.
The forward made it clear that he feels Besiktas are up on the same level as the likes as Barcelona
The 32-year-old completed his loan move to Besiktas from Fiorentina where he had struggled for games playing just 595 minutes of football.
Boateng became an instant hit with the fan with his debut goal as well as the effort he has made to fit in.
The experienced forward has shared clips on social media speaking Turkish and listening to Turkish music which have gone down very well with Black Eagles supporters.