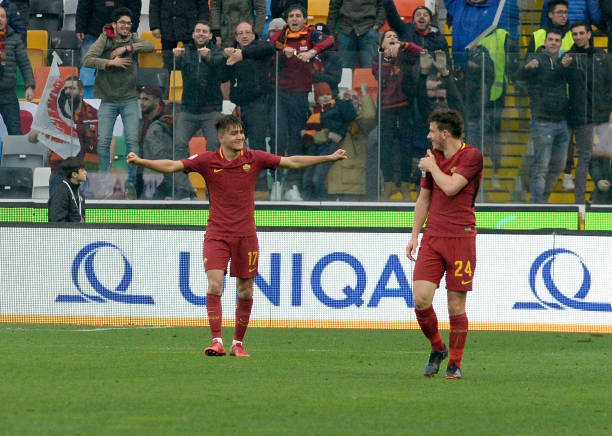 Liverpool drew Roma in the Champions League semi-finals after knocking Manchester City out of the tournament.
Most pundits saw Roma as the easiest option out of Bayern Munich and Real Madrid but Danny Murphy has a difference of opinion.
The former midfielder turned Match of the Day pundit claims that Liverpool would have "killed" Real Madrid if they had drawn them instead.
Murphy feels the reigning Champions League holders would have played into the Reds hands and believes Roma may end up being tricky because of their style of play.
"Roma are the one team Liverpool will be favourites to beat, and that changes the dynamics," Murphy told talkSPORT.
"They're going to be pragmatic, they won't mind shutting up shop and digging in and not trying to outplay Liverpool, like Madrid and Munich probably would do."
See More: Liverpool Now 2nd In UEFA Club Rankings After Beating Man City, Roma Move Up To 6th Spot After Cengiz Under Assist, Besiktas Drop To 16th
Murphy underlined that Roma cannot be underestimated even if they do not leap off the page as the most intimidating side out of the remaining four.
"I wanted Liverpool to get Madrid. I've seen them about six times this season and they've been all over the place defensively, especially when they played Tottenham," he added.
"With Liverpool's energy on the counter-attack, I thought they would have killed Madrid."
"When you look at Roma's team, it doesn't strike fear into you, but they're going to be the team that doesn't mind making it ugly, whereas there other two would have tried to outplay Liverpool, which suits them.
"I don't think Klopp will allow the players to think they've got one foot in the final just because they've got Roma – that would be silly.
"Roma have experience and energy in midfield and they've got the athleticism to match Liverpool's running, but you just look at Liverpool's front three and just think that's where the game will be won."
Roma booked a place in the semi-finals after knocking Barcelona out of the Champions League 4-4 on aggregate, qualifying on away goals.
Turkey international Cengiz Under provided the assist for Kostas Manolas that won the tie on away goals.
Under returned from injury in the Barcelona second-leg and is expected to be match fit for the Liverpool clash.
The Reds take on Roma in the first-leg at Anfield Stadium 24 April.