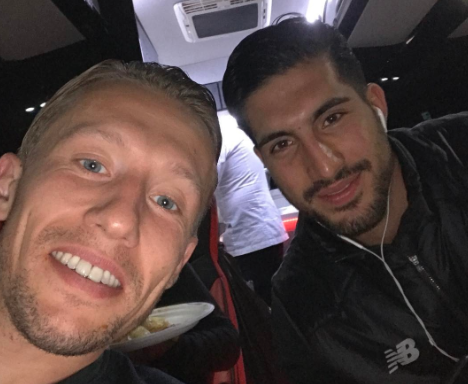 Liverpool midfielder opens up about possibility of summer exit, demands £4.2m a-season
Liverpool veteran midfielder Lucas Leiva will be a free agent at the end of the season.
The Reds have let his contract run down and have yet to offer a new deal.
Lucas will more than likely be leaving unless the Premier League giants have a change of heart.
The Brazilian will end a 10-year spell at Anfield when he parts ways at the end of the season but his future continues to remain in doubt.
Lucas has been closely linked with Turkish league giants and a return to Gremio who he joined Liverpool from in 2007.
The experienced midfielder has however, expressed doubts about a return to Brazil citing security as being a concern.
"It's not only the financial part that should be analysed, but several factors that would take me some way to anticipate my return to Brazil," the Liverpool player told Brazilian outlet Zero Hora.
"Guarantees in football are difficult. But I need to feel a kind of tranquility to return.
"Even because the scenario of Brazil today is not positive for a return in terms of security."
The Express report that Lucas is demanding £4.2 million a-season from clubs looking to sign him over the summer.
Per the source, Lucas currently earns £3 million at Liverpool.
Lucas' excessive salary demands have resulted in talks with Galatasaray stalling.
The Lions are demanding Lucas lowers his demands before continuing negotiations over a summer move.
Turkish sports newspaper Fanatik reported Lucas demanding £10 million over three-seasons, including a sign on bonus from Galatasaray.
The Istanbul giants have made it clear that they want Lucas to sign but only if he accepts a lower pay packet.