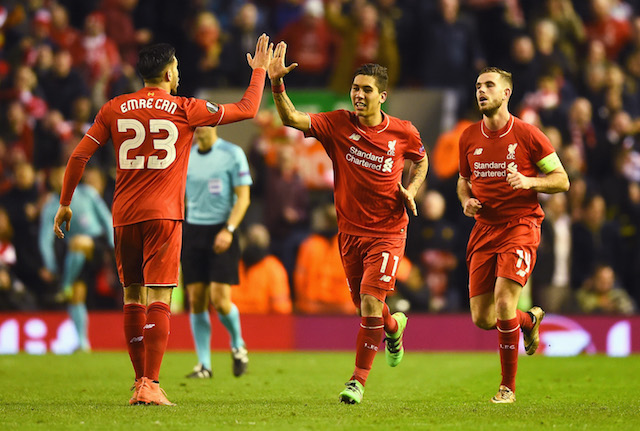 Liverpool news: Emre Can discusses upcoming Everton derby
Liverpool midfielder Emre Can has discussed the Reds upcomming Merseyside derby against Everton.
Jurgen Klopp's side host their rivals on April 1 at Anfield. Can has stated that he is awaiting an 'interesting game' against the Toffees.
The 23-year-old also said that the clash with Everton will be a 'big, big fight.'
Can has return to form in recent weeks with a goal against Burnley and an impressive performance against Man City on Sunday.
Everton are also in impressive form of late. Ronald Koeman's side have suffered just one defeat in their last ten games.
See More: Revealed: Emre Can completed most passes for Liverpool against Manchester City
"It's another big, big game, and of course we want to win," Can told the Mirror.
"It's a special game for Liverpool, for the supporters, for us, and it will be a big, big fight.
"Everton have done well in the last few games but we have done good as well. It will be an interesting game."
The Germany international's contract with Liverpool expires in under 18-month. According to the Liverpool Echo Can is holding out for a bumper £100,000 per week deal.
The 23-year-old has been called up by Joachim Low to the Germany national team. Can could face England at the Signal Iduna Parl this week.
The former Bayer Leverkusen man has provided three assists and scored four goals in 31 apperances for Liverpool so far this season.