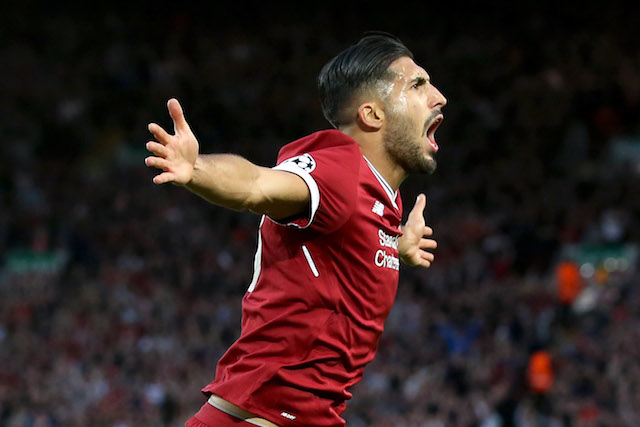 Liverpool star thanks coaches for everything amid reports that of deal with Euro giants
Liverpool star midfielder Emre Can has heaped praise on his manager Jurgen Klopp and his staff.
The 23-year-old has been linked with a move away from the club in recent weeks after failing to pen a new contract.
Can has under five months left on his deal with the Merseyside based club and is free to discuss terms with European clubs.
The Germany international praised his manager and stuff during his segment in the club's official matchday programme. Can also stated that he is honoured to have played for Liverpool for three and a half years.
See More: Liverpool Team News: Star Duo Return From Injury Ahead Of Man City Clash
"It's a big honour for me to play so many games for the club in just three-and-a-half years," Can told the club's official matchday programme.
"Reaching that milestone is something that I am very proud of. Not too many people play that many games for a club like Liverpool by the age of 23 and you can't do that if you are not a good player.
"I'm very thankful to all the trainers, the manager and all the staff here for the part they have played in helping me to achieve that because without them it wouldn't have been possible.
"I am always my own biggest critic and although I am pleased with my development in these three-and-a-half seasons I know there are a lot of areas that I can still improve."
Jurgen Klopp has kept Can in his first-choice starting eleven despite the midfielder's precarious contract situation. Can has also been linked with a move to Euro giants Juventus.
The 23-year-old could be back in action this weekend when Liverpool take on Manchester City in their highly anticipated fixture against Manchester City this weekend.