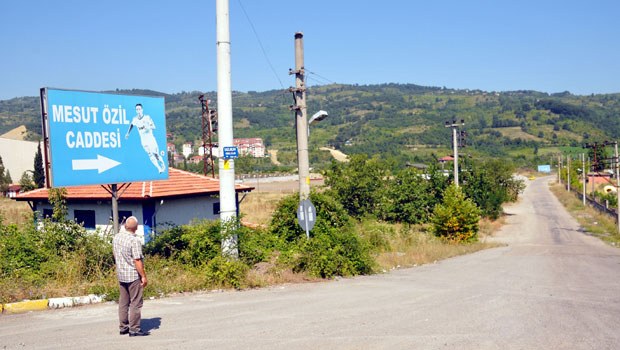 'I love London' – £42.5m Arsenal star drops massive hint regarding his future
Arsenal fans wishing Mesut Ozil to stay at the club next season will be pleased to know he is 'very happy' at the club and loves London.
Ozil spoke to Turkish TV station TivibuSpor following the 2-1 victory over Manchester City in the FA Cup semi-final.
The Germany international of Turkish origin spoke about his Arsenal future and his ambitions at the club.
Ozil made it clear that he is happy where he is but refused to give away anything concrete regarding his summer plans.
The 28-year-old will have just 12 months remaining on his contract at the end of the season and has left the footballing world in suspense over his next move.
See More: Watch: Mesut Ozil involved in bizarre Carpool Karaoke, singing in Turkish after Arsenal victory over Man City
Ozil told TivibuSpor journalist Ozgur Buzbas: "I have always said I am very happy at Arsenal. I love London, and the lifestyle here is perfect for me. I love my teammates and get on with them very well. But as I've said before, the talks will be in the summer. We have to achieve the targets as a team first."
Ozil underlined that he aims to win the FA Cup and get into the top four at the end of the season and that only then will he hold talks about his future.
"Our aim is the win the FA Cup and get the 4th spot in the Premier League. These are more important for me and after these we'll talk about it in the summer."
"I also want to thank everyone supporting me in Turkey."
Amacımız FA Cup'ı kazanmak ve ligde ilk 4'e girmek. Transfer konularını yazın konuşacağız."

Mesut Özil, maç sonunda Tivibu Spor'a konuştu. pic.twitter.com/bClaMeHATB

— Tivibu Spor (@tivibuspor) April 23, 2017
Ozil joined Arsenal for a record £42.5 million transfer fee (Guardian) in 2013 and has 11 goals as well as 11 assists in all competitions this season.
Arsenal take on Leicester City tonight at the Emirates, Ozil is expected to start.