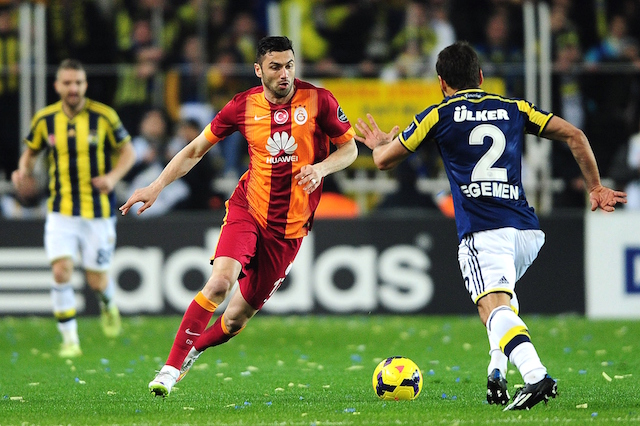 How to Make Money with Surebet Strategy
Of course, sometimes people make bets just for fun, however many want to profit from it as well. But how to beat a bookie, if almost all existing betting strategies don't actually bring the expected result?
In this case, surebet strategy may come in handy. This betting system is not the first year used by thousands of pros to earn money at bookmakers and has proven to be effective.
What are surebets and how to find them?
Surebet in sports betting represent arbitrage situation that appear due to differences in the quotas of bookmakers for a particular event.
Due to this odds difference, the player can bet on opposite outcome of the match and make profit in any scenario.
The only catch is that it's not so easy to search for such surebets in bookmakers on your own. Therefore, many players resort to using special surebet services.
The essence of such services is to analyze information from the lines of a huge number of bookmakers with the subsequent identification of arbitrage situations and provision of all necessary data about them to its users.
BetBurger surebet scanner
BetBurger is a clear leader among surebet scanners. This fact is confirmed by numerous positive feedbacks from its clients.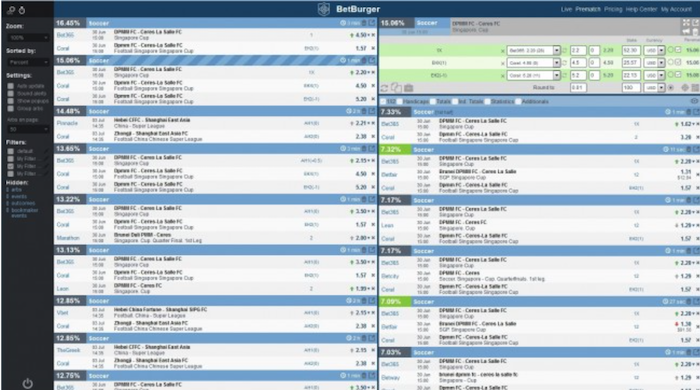 BB managed to gain such popularity due to its numerous advantages. This service:
analyzes information from lines of 100+ bookmakers in 27 sports;

works on both prematch and live events;

provides not only surebets data, but also overvalued odds and bookmaker middles;

has a wide basic and additional functionality, user-friendly interface and pleasant design.
In addition, BetBurger website contains an excellent section with educational materials that will help beginners to understand all the intricacies of working with arbitrage betting.
A few words about BetBurger functionality
As we've already mentioned above, BetBurger has a great basic and additional functionality. For instance, there is a handy calculator to calculate surebets and the hide menu for eliminating in the layout those arbitrage situations/events that you don't want to bet.
There is also Multifilter feature by which each user can adjust getting of arbitrage situations according to to the required parameters (bookmaker, sport, arb's age, yield percentage, etc.).
If you didn't manage to cover one of the bet due to the odds change in a particular bookie – you can always pick up close odds from another bookmaker just in a click.
Conclusion
Arbitrage betting strategy has already proven its effectiveness and it is no wonder that it is used by many professionals.
Using a scanner to search for surebets will further increase your income, as such services significantly save player's time and allow placing more arbitrage situations per day.
If you still want to search for surebets manually, OddsFan comparison service would come in handy. The resource analyzes the lines of more than 70 sportsbooks and supplies customers with the best odds for events in 20+ kinds of sport in Live and Prematch.