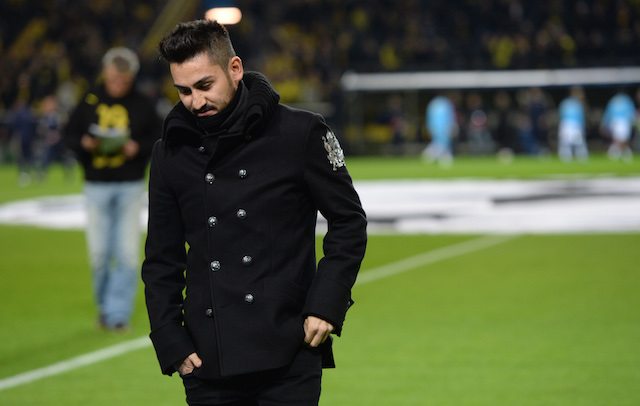 Man City news: Ilkay Gundogan gives defiant response to Manchester Arena terror attack, hails the city's response
Germany international playmaker Ilkay Gundogan has heaped praise on Manchester's response to the terror attack earlier this year.
The 26-year-old midfielder has revealed that he was left stunned following the cowardly attack on innocent concert goers.
The suicide bombing that claimed 22 innocent lives happened just a few hundred metres from Gundogan's home. Gundogan recalled the night during an interview with The Sunday Mirror.
"I was in my apartment with my mother and heard a loud noise," Gundogan stated.
"I thought it was like New Year's Eve. I thought it was something like that, but it was really loud.
"After ten seconds I heard the first ambulance and realised that something had happened but thought it was not connected to this noise.
"Then in the next two minutes there were maybe ten more ambulances and police so I already knew that something bigger happened. I went downstairs to ask people at reception what had happened.
"After a few more minutes they could tell me there was an attack in the arena and my mother and I were very shocked.
"I went outside on the street and I saw a lot of people helping each other. Some people were crying and many helping each other.
"Later I saw all the flowers in St Ann's Square. After what had happened I was really surprised how many people I saw there. But it just shows that we all stand together."
Gundogan has however insisted that he has not considered leaving Manchester to join many of his teammates who live outside the city.
"I stay living in Manchester centre — despite the catastrophe near me I see no reason to leave," Gundogan went onto say.
"I am comfortable and want to remain where I live because, as I say, people stand together and that includes me too."
Gundogan came on off the bench during Man City's 1-0 win over Chelsea at Stamford Bridge on Saturday.
City's next fixture is against Stoke at the Etihad stadium on 14 October.