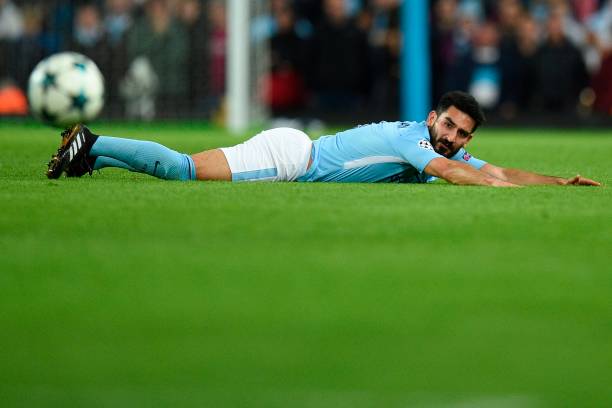 Manchester City star playmaker Ilkay Gundogan has admitted that he sought professional help after the 2018 World Cup.
Gundogan suffered a turbulent summer after being pictured alongside Turkey President Recep Tayyip Erdogan at the Turkish Embassy in London.
Things went from bad to worse after Germany crashed out of the 2018 World Cup in the group stage.
Following the controversial photo and World Cup disaster, Gundogan was the victim of racial abuse.
"I had a short conversation with the national team psychologist. I wanted to see what he could give me. But I do not think anybody can help me with this," Gundogan told SkySports.
"If you are so attacked by many, booed by your own fans and insulted by a German politician, then you worry. But I do not want to run away. I want to face the situation."
See More: Vinnie Jones tells Arsenal Star to 'go and build motorways'
Gundogan has however made an impressive start to the 2018/19 Premier League season.
The 27-year-old has established himself as a first team regular in Pep Guardiola's side and has started all three of Man City's Premier League games this season.
Gundogan provided the assist for City's goal during their 1-1 draw with Wolves last weekend.