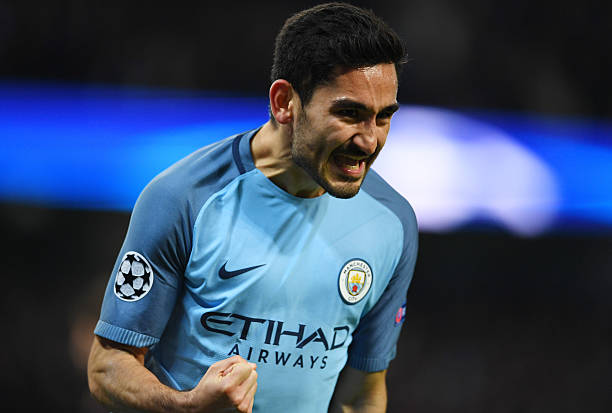 Man City Star Reveals Why He Turned Down Liverpool Boss Jurgen Klopp
Premier League leaders Manchester City will take on Liverpool on Sunday.
One player who knows both City boss Pep Guardiola and Liverpool manager Jurgen Klopp well is Ilkay Gundogan.
The midfielder of Turkish origin rose to prominence under the stewardship of Klopp at Borussia Dortmund.
Gundogan did however, reveal that he rejected the chance to work with Klopp at Liverpool in favour of Guardiola.
"I spoke with Jurgen about different things," Gundogan was quoted as saying in an interview with the Mail.
"He always liked me as a player and I would be a liar if I said he didn't try. But when I had the opportunity to join City and work with Pep, it was quite clear that I wanted to come here.
"When I was a little bit down because of my injury, he was quite sure he was still going to try to buy me. That showed me it could never be the wrong decision to join this club. They are both great managers, great characters and very ambitious. I've been lucky."
Under the command of Klopp, Gundogan won the Bundesliga title and also reached the Champions League final in 2013, losing to rivals Bayern Munich at Wembley.
Gundogan has made the squad for the trip to Anfield but it remains to be seen whether Klopp will give him a starting role.
The 27-year-old has one goal and six assists in all competitions for City this season.
Gundogan has started two of City's last three league games, although he did not make it off the bench in the 3-1 win over Watford last week.
The Citizens head into the clash 18 points ahead of Liverpool.