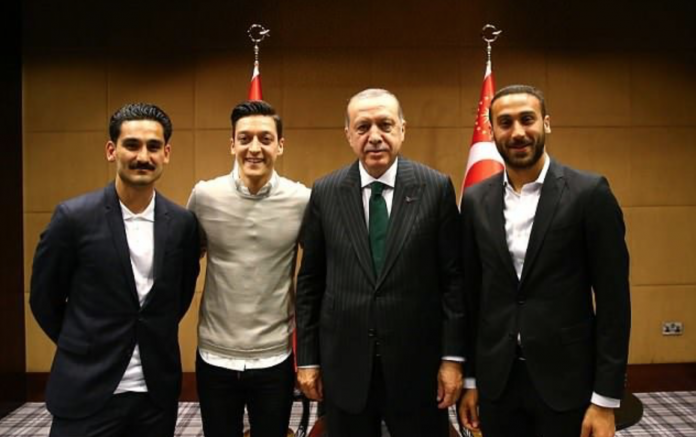 Manchester City midfielder Ilkay Gundogan has opened up about meeting Turkish president Recep Tayyip Erdogan in London last month.
Gundogan and Mesut Ozil were criticised in the German media for meeting and taking photographs with the president of Turkey.
The duo who are of Turkish origin were whistled by sections of the travelling support during the friendly defeat in Austria last weekend.
Ozil was slammed for missing an international open media day for the Germany national side on Tuesday.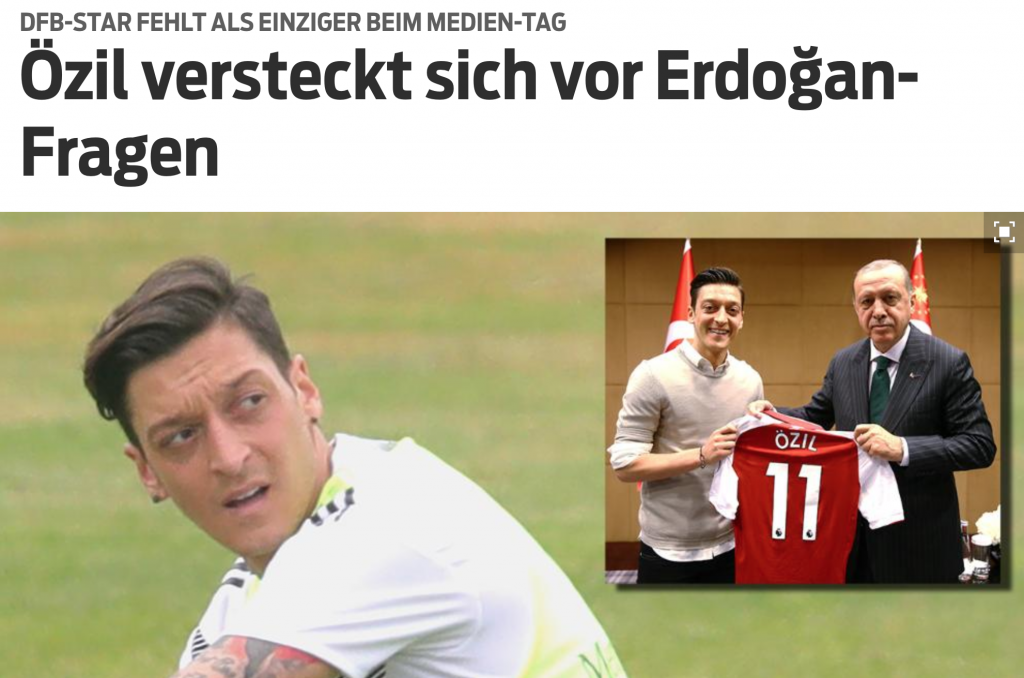 Gundogan addressed what he has Ozil have been through to ARD and ZDF TV.
"A lot of things rained down on Mesut and me in the past two weeks. It continues to be a difficult situation for us. It's still on our minds, on my mind," he said.
"That's why it hurts when there are accusations like that we are not integrated [into German society] or that we don't live by German values.
See More: Turkish FA Slams German FA For Criticising Arsenal Star Mesut Ozil & Man City Midfielder Ilkay Gundogan After Meeting Turkish President Erdogan
"I believe we both have done a lot for it, have tried to be role-models, be respectful, be tolerant. Those two weeks were incredibly difficult.
"It's still not over. You could all hear the whistles at us in the last match. It's never nice. Not for me, not for my teammates. It's not an easy situation to cope with."
Gundogan underlined that he visited the Turkish president as he happens to still have a strong connection to Turkey.
His parents are from Turkey and he is by right eligible for citizenship in the country.
"The reactions affected me, especially the personal insults," Gündogan told news agency DPA and German public broadcasters ZDF and ARD and Tuesday. "Because, in my opinion, some of the accusations leveled at Mesut and I are 100 percent untrue.
"We were there because all Premier League players with Turkish roots had been invited to a charity event, and that's where the photo was taken," he explained, insisting that he never intended to make any sort of political statement.
"We have a strong connection to Turkey but that doesn't mean we would ever claim that Mr. (Frank-Walter) Steinmeier isn't our president or that Angela Merkel isn't our chancellor."
On Friday, Germany take on Saudi Arabia in Leverkusen in their last friendly before the World Cup.
And Gundogan said he was aware that he could face a hostile reception from sections of Germany's support in Russia.
"I don't expect that all people will understand me. I am prepared for everything. They can do what they want. They can whistle at me, they can insult me.
"Sure thing, it's not easy to focus on football 100 percent, but I try to shift the focus on it now."
Ozil, Gundogan and Cenk Tosun all met Erdogan at a reception in London, all three handed the president of Turkey shirts from their respective clubs and attended a meal event.
At this stage it is starting to look like a bit of a witch hunt. The incident happened last month, both players are of Turkish descent, have family in Turkey and are by right also an eligible citizen of the country.
Whatever the reason, Ozil and Gundogan did not commit a crime.