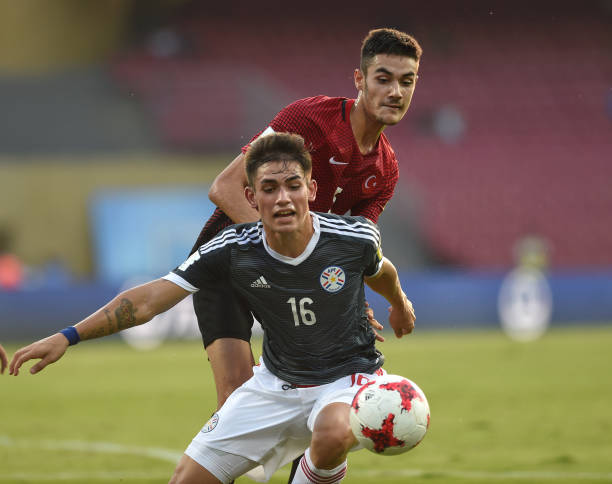 Galatasaray defender Ozan Kabak was one of two Turkish international players that made the UEFA 50 For The Future list.
Turkish-Football first reported in October that Manchester United have been keeping tabs on the 18-year-old.
The young center-back broke into the first team earlier this season after being drafted in from the reserve side.
Kabak was an academy player until September when he made his.
UEFA described Kabak using the following words.
The list was picked by UEFA correspondents to highlight the 50 young players who could be big news by the end of 2019.
See More: Man United Target Ozan Kabak Has €7.5m Release Clause, Galatasaray Desperate To Include €20m Option Following Contract Talks

Kabak is already a first-team player and is expected to make his official Turkey national team debut for the next round of games.
The young defender already has Champions League experience under his belt.
Kabak has a €7.5m release clause and his contract runs until 2020.
Galatasaray released a statement last week revealing that efforts to extend his contract and increase his release clause have stalled.
The statement read: "Efforts to extend the contract of Ozan Kabak have been unsuccessful so far. Talks with the player and his agent will continue over his future."
The other Turkey international player was Merih Demiral who is on loan at Sporting Lisbon at Alanyaspor.

The 20-year-old defender has been in impressive form this term and is currently rated the 7th best player in the league statistically according to Whoscored.