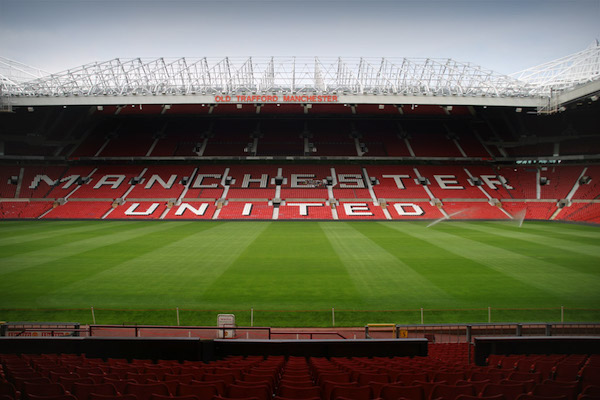 Man United fans react to avoiding Besiktas & Euro giants on social media
Manchester United will face Belgium outfit Anderlecht in the Europa League quarter-finals.
Anderlecht will be no pushovers but United fans on social media appeared pleased to have avoided the likes of Besiktas, Lyon, Schalke and Ajax.
See More: For Besiktas news and everything you want to know about the club
Besiktas will take on Lyon, while Schalke face Ajax which will means if United do make it to the semi-finals they will face the prospect of an easier draw on paper.
The other quarter-final clash will see Celta Vigo take on Belgium outfit Genk.
We took a look at how United fans reacted on social media to avoiding some of the competition favourites.
United fans in general were more than happy with avoiding Lyon and Besiktas.
The draw has actually favoured us again. Two of the most dangerous teams play against each other. Lyon and Besiktas.

— LvG Effect (@LvGEffect) March 17, 2017
Draw worked out very well for us, not long distance to travel for us & Lyon play Besiktas & Ajax play Schalke so 2 of them will be out #MUFC

— Ross Wynne (@RossWynne16) March 17, 2017
Are Anderlecht being underestimated?
Lyon get Besiktas
Ajax get Schalke
We get Anderlecht😂

Haters on meltdown pic.twitter.com/Zj2MZGt4aS

— Mark Goldbridge (@markgoldbridge) March 17, 2017
Ajax-Schalke, Lyon-Besiktas is perfect. 2 top teams out. Anderlecht – perfect pitch, no long travel & home 2nd leg. EL begging us to win it.

— Lisa Johnson (@girlmanutd) March 17, 2017
Anderlecht! Very happy with that. We avoid Ajax, Lyon, Besiktas, and Schalke. Great draw for United pic.twitter.com/hDJNgNQXcv

— Steve De La Cour (@SteveDeLaCour) March 17, 2017
Anderlecht a good draw for United. Avoid Besiktas and Lyon, who've been paired together in the quarters

— James Ducker (@TelegraphDucker) March 17, 2017
United actually lost their on their last visit to Anderlecht back in 2000 but generally have a quite good head to head record.

— Chris Winterburn (@Chriswin4) March 17, 2017
Well with that kind of record you can excuse United fans for being confident
10-0 – Manchester United's record European win was against Anderlecht, 10-0 in European Cup preliminary round in September 1956. History.

— OptaJoe (@OptaJoe) March 17, 2017
"We often score six. But we seldom score ten"

MANCHESTER UNITED 10

(Viollet 4, Taylor 3, Whelan 2, Berry)

ANDERLECHT 0

Maine Road- 1956 pic.twitter.com/aB9cFFrGQK

— Jose 'Judas' fan (@SemperFiUnited) March 17, 2017
Have United been fortunate again? The Red Devils have had a rather favourable run since finishing Group A in second place having faced Saint-Etienne at the Round of 32 stage and Krasnador in the Last 16.
Ajax or Schakle going out, Lyon or Besiktas going out.

Another kind draw for Manchester United?

— The Football Terrace (@TheFootballTerr) March 17, 2017
United will have to improve their performances if they want to cheer up Roy Keane…
The United legend was not at all pleased with Jose Mourinho following the Krasnador game
Roy Keane on Jose Mourinho after Manchester United V FC Rostov match on ITV's UEFA Europa League Highlights. pic.twitter.com/oyjWWNyk6M

— Tyrrell Maxfield (@tyrrellmaxfield) March 17, 2017
United are currently 6th in the Premier League and will miss out on Champions League football next season if they do not finish in the top four unless of course they win the Europa League which would guarantee a spot in the elite footballing competition.