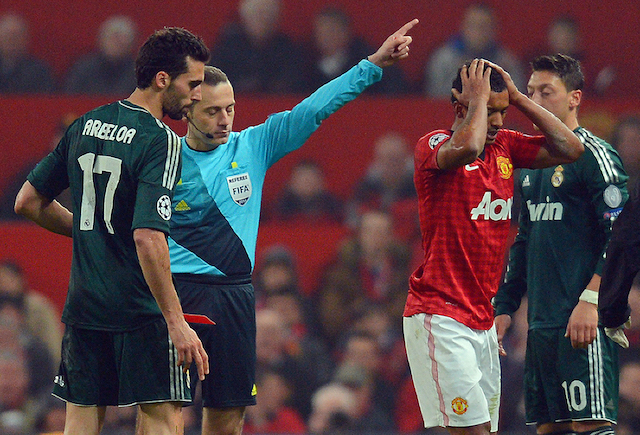 Man United legend glad Cuneyt Cakir 'punished' David Luiz for 'cheating' in Chelsea clash
Manchester United legend and football pundit Roy Keane slammed David Luiz for 'cheating' in Chelsea's victory over Atletico Madrid in the Champions League.
The Blues came from behind to beat Atletico Madrid with a last-gasp winner on Match Day 2.
Keane was however, not pleased with Luiz who gave away the penalty for Atleti's opener.
The former United midfielder lambasted Luiz for letting his team-mates down and stated that he was glad Cuneyt Cakir punished him.
"It's madness really. It's a form of cheating," Keane said on ITV.
"Why he's doing it is beyond me. He's lazy and he's letting his team-mates down. He knows himself. There's no need. We see a lot of that going on, so I'm glad he got punished for it. It's a form of cheating."
The referee awarded Atleti a penalty which gave the home side the lead.
Cakir is the most experienced Turkish referee at International and European level and regularly officiates major tournament games.
The referee officiated the 2015 Champions League final between Barcelona and Juventus in Berlin.
Cakir also took charge of the 2016-17 UEFA Champions League semi final match between Atlético Madrid and Real Madrid last season and is expected to officiate a semi-final or final game this campaign as well.
The experienced ref averaged 4 yellow cards, 0.22 red cards and 0.28 penalty decisions per-game on average [World Referee].