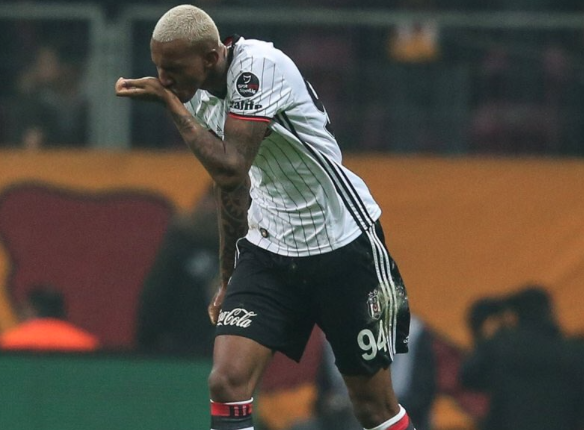 Man United plot second Benfica transfer with £15m move for Brazilian ace wanted by Jose Mourinho
Manchester United are ready to make a move for Anderson Talisca according to the Mirror.
Per the source, the Red Devils are prepared to raid Benfica for the second time this summer to sign Talisca.
The report claims that Talisca is valued as being worth £15 million.
United would however, be unable to sign the Brazilian ace for that fee.
Brazilian ace Anderson Talisca is on loan at Besiktas.
The Turkish champions have an agreement to extend his temporary stay by an additional season.
The only way United would be able to sign Talisca is if they activate his £22 million [€25m] release clause.
Talisca meanwhile, told Globoesporte that United boss Jose Mourinho wants him and has done for a long time.
The star midfielder was asked about Jose Mourinho and interest from Manchester United: "That is a question I can not give an answer to just yet.
"I cannot deny there is interest but what happens next depends on Benfica and my representatives. 
"There will be news on this soon. 
"Look every player dreams of playing under him [Jose Mourinho].
"Mourinho wants me, he has wanted me for a long time and I am an admirer of his work.
"I had a good season so we will see what happens." 
The powerful attacking midfielder scored 17 times and provided six assists in all competitions for Besiktas this season.
Talisca directly scored 12 percent of all free-kicks in the league this season and was rated the third best player statistically.